The Great Work-from-Home Experiment: How COVID-19 is Accelerating the Future of Work
COVID-19 is forcing companies to rethink traditional workplace models. Many are scrambling to send their employees home to work—an experiment that will test the fiber of relationships between employees and employers, and could dramatically impact how we work forever.
Think about talent in a whole new way
Turn your workforce into a true force
Let's talk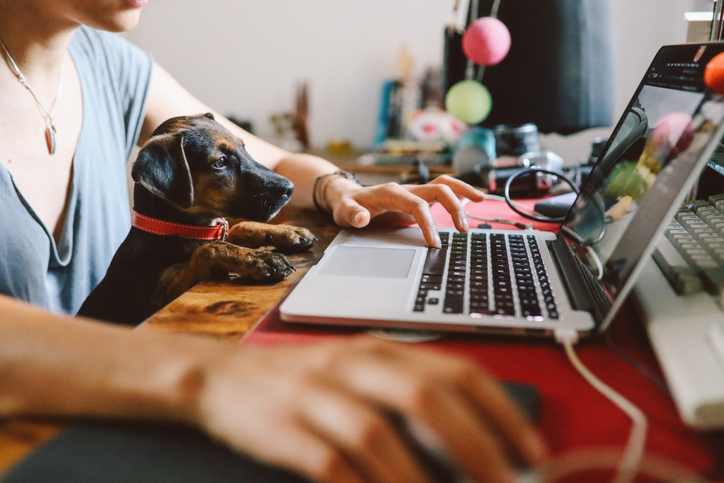 Faced with a growing COVID-19 pandemic, millions of workers around the world are about to have their first prolonged experience with working at home. It's a workplace experiment that will test the fiber of relationships between employees and their employers.

A sudden increase in remote work will be difficult to manage for any organization that has not previously allowed a significant number of employees to work at home. As well, there will be a lot of anxiety as managers wonder whether their people are getting the job done.

Those concerns are largely unfounded. Numerous studies of remote work programs show that people generally are more productive than they are in an office setting. A two-year Stanford University study of workers at a Chinese travel agency, released in 2018, found that remote employees worked longer and were more productive than those who were required to come to the office. In addition, the study found significant decreases in attrition and sick days among the remote workers.

So, even though you may not need to fear a sudden increase in remote working arrangements, both the organization and the individual employee may still find the transition challenging. Just as some employers are skeptical about the impact of telecommuting, so too are individual employees anxious about leaving the cocoon of the office environment.

A shift to remote work is not just about technology; it's about the culture of organizations and whether or not they can put in place processes that enable the technology to support employees and help them to stay connected and collaborate. Social media, messaging apps, collaboration tools and video conferencing can be effective at recreating that sense of community we have when we're in the office. But only if organizations focus on evolving their culture to embrace the changing nature of work.

Here are some things that individuals and organizations can do to make the transition to remote work less stressful and more productive:

For the Organization:
Eliminate ambiguity; emphasize clear roles and responsibilities. Employees who are working remotely must have a clear understanding of organizational expectations for each day, week, month and even year. With increased distance between employee and leader, there will be fewer opportunities for interactions. Your remote employees need to know what to do, when to do it, and how much of it needs to be done.
Do not ignore the cadence of leadership. When you need your people to come together as a team in a virtual or remote environment, you need to set a schedule for regular connections. Whether it's every day, every week, or every two weeks, you need to keep a firm, regular schedule for team calls or video conferences. A regular cadence for these contacts will let people know they are still an integral part of day-to-day operations.
Demonstrate flexibility that acknowledges the vagaries of remote work. Can that team call be rescheduled from 9 am to 6:30 am to give your remote employees time to get the kids off to school? Or, perhaps you could do that video-conference in the early evening, after everyone has been fed and bathed. Flexibility like this will go a long way to earning trust from your remote employees. It will also mean a boost in productivity when employees know it's not when they work, but how well they meet their individual objectives.
For the Individual:
Find your space. Not everyone lives in a home that allows for a separate work space. People who have large families, or who live in apartments, may find that home space comes at a premium. If you do have the space, then create a defined home office that is separate from other people and activities. If you don't have a separate space, you may have to ask people to stay out of a shared space during specific hours so you can do your work.
Put in place firm rules about when you are going to work and ask your family to respect them. Even with a separate home office, intrusions on your work life are inevitable. Spouses or children asking questions. Cranky pets looking for attention. A home office cannot function unless everyone respects the work being done and makes some sacrifices to avoid distractions.
Don't leave your boss hanging. Good leaders of remote teams will make the time to keep in touch. But if you're having trouble with a project, or finding success in getting things done, it's never a bad idea to drop your boss an email or WhatsApp and let them know what's happening at the home office. This will go a long way to assuaging the concerns of leaders who may still miss having their teams at arm's length.
There was a growing trend towards remote working arrangements even before COVID-19 made it an inescapable reality. For those organizations that had been considering a more comprehensive remote work program, the current crisis will serve as an important testing ground. There may be some trial and error as leaders struggle to forge new relationships with their employees through virtual or remote applications. But if they keep an open mind, and communicate effectively, it could be the dawning of a brave new age.
About the Author
Dr. Alex Vincent is the Senior Vice-President Global Leadership Solutions for LHH. He is focused on solutions to maximize team performance and to transform organizational leadership cultures. Employing an array of ground-breaking research, compelling keynotes and dynamic workshops, Alex has traveled the globe to help leaders and teams from a wide array of industries and sectors find the path from good to exceptional.
Vous souhaitez découvrir des moyens judicieux pour stimuler la performance de votre entreprise?
Services
Ce que nous faisons
Amélioration des compétences, requalification et réaffectation pour une main-d'œuvre renouvelable
En savoir plus
Coaching et développement du leadership pour chaque moment clé de la carrière
En savoir plus