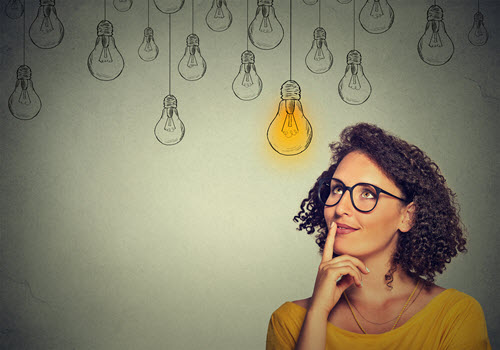 What I'd tell my younger self
Kerry Simmons
3 mins
Earlier in the year, Bill Gates posted a blog addressing young uni grads of 2017. He offered advice on sectors to consider and life lessons he wished he'd known before entering the world of work. Naturally, because he is Bill Gates, and also because his advice is sound, the world paid attention.

We were inspired to ask hundreds of HR professionals in our community what advice they would give their younger selves before embarking on their career in HR. Many of them echoed Mr. Gates' views: the need to recognise different types of talent, along with the need to become aware of, and face inequality; values that HR have a responsibility towards and remit to carry out This call to keep sight of the big picture is an important career lesson; whether that is taking heed of global issues as Bill Gates advocates, or taking stock of the big picture within your own company to build long-term career ambitions, the key it seems is not to get bogged down in the detail.
"Understand business not just HR. HR is a key part of the business and input into HR challenges and business challenges are required"
When we asked for their top advice, the vast majority of our 401 respondents (40%) gave personal responses like handling stress better or adopting greater perspective, developing a thicker skin or greater confidence.
This shows the need employees in all fields (and HR is no exception!) constantly feel for finding balance, but could also point to a lack of forward thinking. If your end goal is clear, big hurdles like hyper-stressful situations are automatically put into perspective and you come to see them for what they are: small hiccups. Our career coaches advise devising a plan from week one of your employment. Ask yourself where you see yourself going and how long you want to take to get there. It can be helpful when raising these questions to assess your skills alongside your interests first so as to evaluate where they might take you.
"Understand that you will be carrying the emotion of the organisation and that it can be a lonely experience"
Many respondents also flagged how being in HR can feel isolating at times. Dealing with personal and confidential issues on a daily basis whilst keeping the required professional distance from their peers outside of the HR team makes many feel they do not have the same support network as perhaps leaders in other functions have. Finding alternative support networks, whether that be inside or outside the organisation, is something many would advise their younger selves.
"It can be a lonely place, so make sure you have a good network and outlets"
Similarly many flagged the need to be able to switch off and not to take things personally when dealing with difficult and often emotionally charged situations.
"Care but don't take it with you"

One in seven (15%) of our respondents gave vague technical replies, in line with short-term career development like "keep on learning" or "make plans to work abroad", "learn how to use excel better" or "enjoy the variety of the role". What's more, 11% of respondents wished they'd learnt earlier how to manage their time effectively. Only 2% expressed clear career ambition. Of course specific skills are necessary, but even more crucial is keeping in mind the purpose in acquiring them. Excel does not have an intrinsic value, but it is essential to most managerial roles. Being aware of the skills needed for your desired post prevents you from devoting needless energy to skills that won't be useful to you.
"If you employ people smarter than you, you prove that you're smarter than them." Karren Brady
Lastly, and perhaps surprisingly, only 28 of the 401 people we asked (7%) mentioned networking. You are only ever as good as the people surrounding, advising and teaching you. As Karren Brady expertly stated as a keynote speaker for our client event in February: "If you employ people smarter than you, you prove that you're smarter than them." Devoting significant amounts of time to expanding, and solidifying your network must be a top priority. You never know where – or who from – your next great idea or best opportunity might come. So, if our collective HR community were to write a blog post to those starting out in their field (their version of the young uni grads speech), it appears the advice would be this: think big, always, cultivate your tribe and make sure to heed your stress levels. Remind yourself you're in this for the long haul, your career is a lifelong marathon so make sure your engine is properly looked after and your eyes are securely fastened on the prize.