Leadership consulting
Improve the accountability of your senior leaders and critical teams to bridge the gap between expectation and current performance.

According to our Global Leadership Accountability study, 72% of organisations agree that leadership accountability is a critical business issue, yet only 37% are satisfied with the levels in their own workplace.

Despite considerable ongoing investment in leadership development by companies, there's a demonstrable accountability gap between what is expected of leaders and how they are currently performing.

Our Leadership Accountability practice is based on ideas from The Leadership Contract by Dr. Vince Molinaro, who defines strong and accountable leaders as those who are committed to:
getting important work done.
moving things forward in their organisations.
taking personal ownership for their words, actions, and outcomes.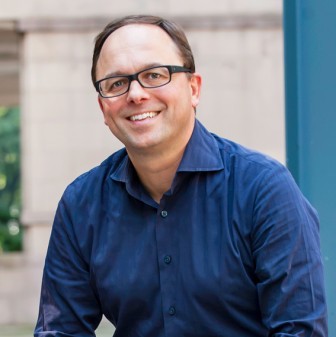 Global Managing Director, Leadership Transformation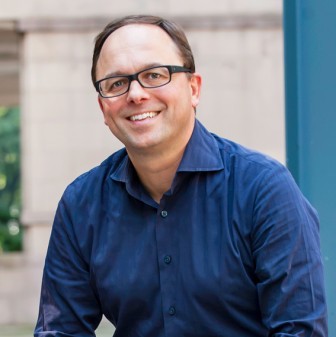 Dr. Vince Molinaro
Global Managing Director, Leadership Transformation
[email protected]
See Vince on LinkedIn
Vince Molinaro has dedicated his life to promoting both personal and organizational accountability in leadership cultures around the world. He experienced a defining moment early in his career when he saw a respected colleague and mentor succumb to a cancer she believed was the byproduct of a stressful, toxic work environment. As a result, Vince vowed to teach business leaders how to build successful organizations by increasing the accountability of their leaders.
The author of The Leadership Contract (Wiley) – a New York Times and USA Today bestseller now in its second edition – Vince has spent more than 20 years as an adviser to boards and senior executives looking to improve leadership in their organizations.
Vince knows that leadership accountability is the key ingredient in building a strong, vibrant organizational culture. As a successful senior executive in one of the world's top leadership development firms, Vince has made it his calling to confront weak and lame leadership. He shows leaders at all levels how to step up and fulfill their obligations and responsibilities as real leaders.
What sets Vince apart is that he's no ivory-tower academic. As a forceful keynote speaker at conferences and corporate retreats, he translates first-hand experiences from the leadership trenches into practical advice on how leaders can confront and overcome their challenges and build strong leadership cultures.
Senior Vice President, Talent and Leadership Development
Helen Symes
Senior Vice President, Talent and Leadership Development
+44 (0)7961 123778
[email protected]
See Helen on LinkedIn
Helen Symes is Senior Vice President, Talent and Leadership Development and in our Talent Development Growth Office. She is responsible for the expansion of the breadth of our talent and leadership development content with global, scalable, predictive solutions that incorporate technology, digital analytics, assessments and coaching.
Helen is a highly experienced global talent and leadership development specialist. She has particular expertise in blended and digital learning technologies and has lead the development and implementation of award-winning global learning projects. She has advised and worked with organisations of different sizes and across different sectors in leadership and talent development.
Helen began her career as an accountant - she trained, qualified and spent 10 years in finance and human capital consulting with Arthur Andersen. She has also been an entrepreneur herself in the leisure industry. As a result she brings a solid business background to her development practice. She is passionate about helping organisations deliver success through their people.
We'll help you find a new job or career quickly.
We have helped over 30,000,000 people around the world find a new job. With thousands of jobs in your industry, connections to more than 7,000 employers and recruiters, and over 2,000 career coaches, we have everything you need to find a new job or career path you'll love.
Register to get started
Or
Register with an ID
Or
TEXT "START" TO 07492 881 881
Already got an account? Log in to Career Resource Network