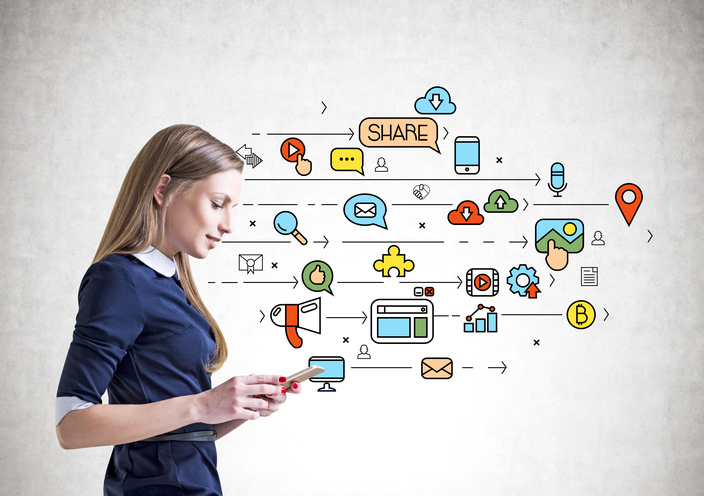 Lessons from HitchBOT: We Are Wired to Network
Joan Modrinski
Blog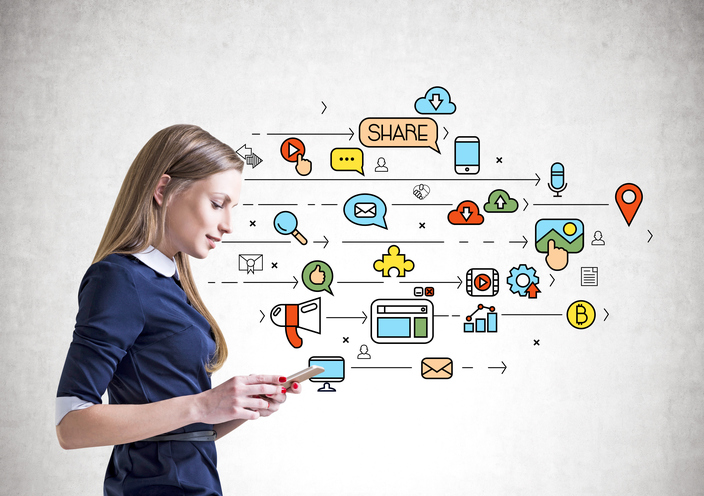 Alas hitchBOT, you may be gone but your legacy will not be soon forgotten.
For those who have not heard, hitchBOT (short for hitchhiking robot) was destroyed earlier this month by vandals in Philadelphia, a little more than a year after its Canadian university student creators launched it on an open-ended journey.
Less a robot than an assembly of garage sale junk – a plastic bucket for a body, connected to two rubbery legs and two rubbery arms – hitchBOT became an international sensation.
It was outfitted with a computer tablet and a GPS that allowed its creators to follow its travels. It had the capacity to carry on basic, pre-programmed conversation and utter facts. With a bucket list of destinations to reach and no ability to walk on its own, hitchBOT's travels were entirely determined by the willingness of random strangers to pick it up and take it places.
And let it be said that strangers were up to the challenge.
Last summer, hitchBOT made a cross-Canada trek in little more than a month. By early 2015, it had found its way to Europe, and was spotted travelling through Germany and the Netherlands. His visits to famous landmarks and family weddings were tracked by traditional and social media.
By spring, hitchBOT was in the United States where it visited Massachusetts and New York, before ultimately meeting it demise in Philadelphia.
Regardless of the manner by which hitchBOT's voyage came to an end, it remains a compelling tale about our interconnectedness. In particular, our natural predilection for creating networks to get things done. Think about that for a moment.
Social networking proponents have long believed that our ability to connect to each other through sometimes disparate channels is an expression of pure human nature. In other words, we are wired to network. All we need is a common purpose, and a willingness to engage.
All this leads to an interesting question: if networking is actually part of our very nature, then why do so many people resist?
In business, it is not unusual to meet people who have retreated to the farthest reaches of their office cubicles, never to make contact with the outside world. For those people who are happy with their jobs, or who are under no immediate threat of having to change jobs or careers, this might be a reasonable posture. Unfortunately, fewer and fewer people are able to count on that.
Far fewer of us will work for the same employer our entire working lives. In fact, most of us will work for multiple employers before retiring. That reality creates scenarios where social and business networking is essential.
However, we regularly see resistance to networking, particularly among people facing a career transition. For some, it's a reflection of the fact they neglected their networking muscles while concentrating on their jobs. For others, it's a lack of understanding about the essential value and methodology of networking. They just don't know how to approach it.
Why is networking important for job seekers? Current industry standards say that there is about a 75 percent chance you will get your job through networking. We also know that as many as 85 percent of jobs are never advertised.
The great jobs start in a hiring manager's head, not in an online ad. If you're not out there talking to people, then you're likely cut off from the network that will produce that next great job.
How do you do that? One of the great misconceptions about networking is that it's all about calling someone up and asking them for a job. In fact, that's not a great way to build a network. You don't want to call someone just to ask them for a job; you do want to call up your network contacts and ask them for advice about what to do when a transition is imminent.
That may seem like splitting hairs, but it's an essential component of a functional network. There are no expectations; just similar interests and goals. This isn't about emails and pdf resumés, or long-winded voice mails. It's a social thing long before it's a job interview.
And isn't that the essential message behind hitchBOT? There were no expectations, only a simple request for assistance. And people responded.