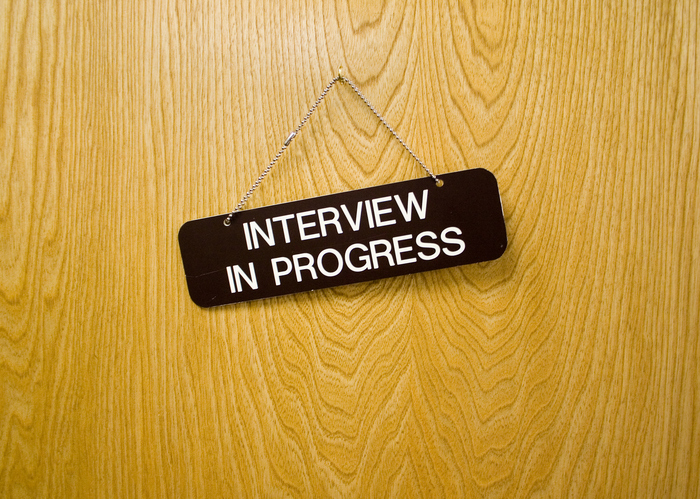 These Interview Mistakes Will Squash Your Chances of Landing a Great job
Greg Simpson
Blog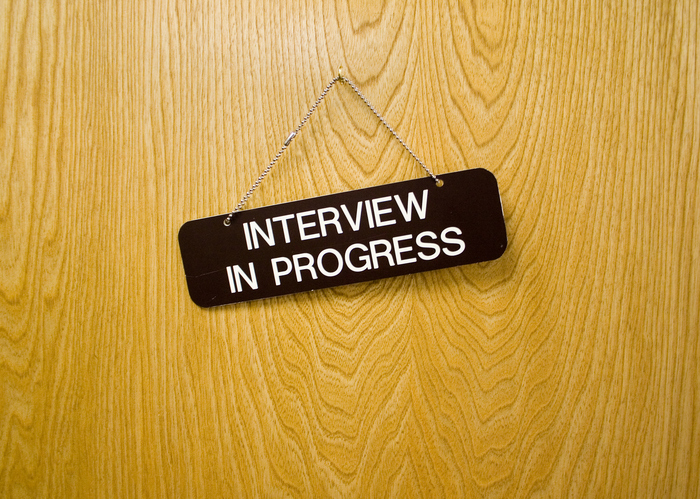 How can you tell when you nailed a job interview?
You can tell when you come out of a face-to-face meeting with a hiring manager and you feel that there was a connection. Where all the right questions were asked and were fully answered. It's an encounter where you were able to establish an easy rapport without breaking a sweat. Where both the hiring manager and the candidate leave the interview with a sense of optimism for the future.
But how exactly do you make that connection and establish that easy rapport? It is, of course, much easier said than done.
It's always a good idea to start by identifying the things that you should NEVER do in a job interview. For every great job interview, hiring managers have to endure many horrible interviews. They have to suffer through awkward conversations with candidates that are poorly prepared, and lacking in knowledge, skill and motivation.
To gain greater insight into the worst mistakes that candidates make in job interviews, LHH surveyed 277 human resource managers responsible for sourcing and hiring talent. The respondents came from organizations of all sizes and major industries across North America, Latin America and Asia-Pacific.
Overall, hiring managers we surveyed found candidates were simply unprepared for a challenging job interview. As a result, they continue to see far too many candidates that display surprising—and avoidable—gaps in basic knowledge and interviewing skills.
We asked hiring managers how often they saw the following interviewing pitfalls:
| | |
| --- | --- |
| Interviewing Pitfall | Frequency |
| Failure to research company | 6.7 |
| Failure to ask smart questions | 6.5 |
| Talked too much | 6.3 |
| Poor listening skills | 6.2 |
| Arrogant | 5.9 |
| Critical of former employer/colleagues | 5.7 |
| Too reserved | 5.5 |
| Lack of enthusiasm | 5.5 |
| Overly enthusiastic or intense | 5.4 |
| Arriving late for an interview | 4.6 |
| Inappropriate attire | 4.5 |
| Interruptions with electronic devices | 4.1 |
Ratings based on a 0-10 scale, where 0 represents "Not Often" and 10 represents "Very Often."

Interview Pitfalls: What to Avoid
Despite an abundance of information on the biggest mistakes to avoid in a job interview, candidates seem to have a strong tendency towards making the same gaffes over and over again.
Hiring managers identified lying as the number one way to torpedo an interview. Having a negative attitude was ranked as the second-most troubling interview mistake. But there are a myriad of other missteps and shortcomings that our survey identified.
We asked hiring managers to rate how detrimental they believe the following issues are to a candidate's chances to being hired:
| | |
| --- | --- |
| Behaviors | Rating |
| Lying or acting untrustworthy | 9.6 |
| Bad attitude | 9.5 |
| Poor cultural fit | 8.9 |
| Poor communication skills | 8.7 |
| Insufficient skills | 8.7 |
| Failure to clearly articulate accomplishments and results | 8.2 |
| Poor interviewing skills | 8.1 |
| Lack of experience | 7.9 |
| Lack of credible references | 7.8 |
| Not likable | 7.5 |
| Inappropriate presence on social media | 6.9 |
| Failure to send thank you note | 4.3 |
| Lack of extracurricular activities | 4.1 |
Ratings based on a 0-10 scale, where 0 represents "Not At All Detrimental" and 10 represents "Very Detrimental."
Best practices for great job interviews: personal coaching
Hiring managers we surveyed agreed that candidates who had access to personal coaching to improve their interview performance were much more likely to avoid the common mistakes. They produced much better resumés and were more likely to nail their interviews.
Unfortunately, coaching is not always available, leaving many candidates to rely heavily, even solely, on technology to apply for and land new jobs.
In lieu of professional career coaching, you certainly need to spend some time preparing so that you avoid things that frustrate hiring managers. Go into an interview well informed by researching the organization, and project confidence and authority by practicing your responses to typical interview questions. These two quick tips will place you firmly in the ranks of those people who know how to nail a job interview.
And finally, proofread those materials you submit to a potential employer. Even one typographical or grammatical error can doom a job application.