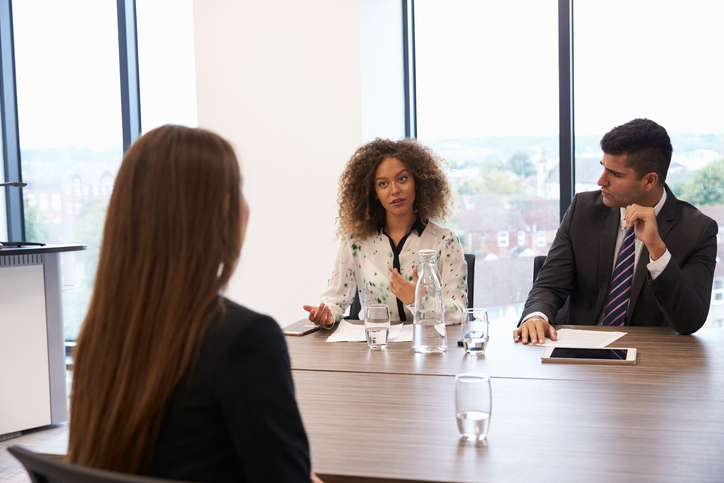 The Interview: Top Ways Hiring Managers Assess Candidates in Job Interviews
Greg Simpson
Blog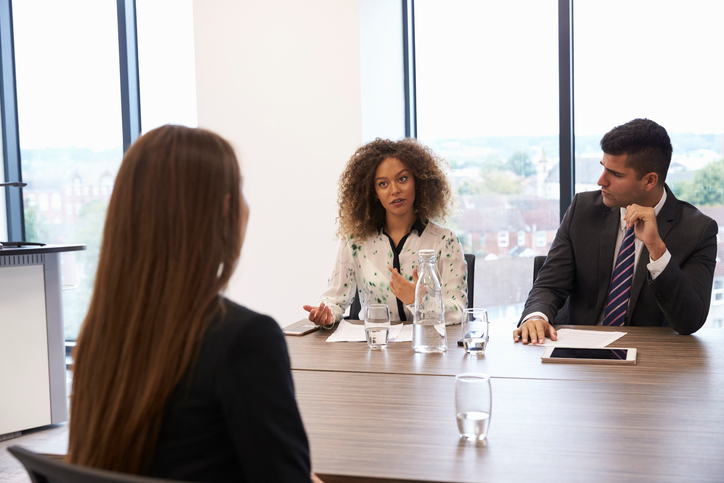 You are sitting in a waiting room, about to go in for a job interview, and suddenly you are struck by a single, profound question.
What in the world is the hiring manager looking for?
You know you're qualified for the job. But you're also aware that there will be many applicants for the job you want. How will you stand out? What key questions will the hiring manager ask to separate the top candidates from the pack?
To better understand how hiring managers vet job candidates, Lee Hecht Harrison surveyed 277 human resource managers responsible for sourcing or hiring talent. The respondents came from organizations of all sizes and major industries across North America, Latin America and Asia-Pacific.
The first thing revealed by our survey is that hiring managers know quite a lot about you before you even walk in the door for the interview. In this transparent age of social media, hiring managers have already perused your Facebook, Twitter and Instagram footprint. They have taken note of whom and what you talk about.
Why spend so much time on social media? The fierce battle for talent, and the high cost of bad hires, has driven hiring managers to dig for deeper insights into candidates to ensure they are a good fit from both a skill and culture perspective.
However, while technology can open the door, the survey shows very clearly that hiring managers still rely on the traditional, visceral experience provided by a face-to-face interview. And there are a few things you need to know about the current state of job interviews.
According to our survey, hiring managers increasingly see behavioral assessment as the most effective way of measuring skills and cultural fit in an interview.
Expect that hiring managers will use a variety of interviewing techniques and assessment tools.
They do this by asking candidates to tell stories about past job performances as a means to predict future performance. The hiring manager will study candidate responses carefully to identify tells on behavior and attitude. These responses will reveal whether the candidate can respond positively to stress, work well on a team, share credit with others, garner satisfaction from the success of colleagues, and otherwise create a net positive value for the organization.
Our survey results also reveal that in addition to behavioral interviews, candidates will face a wide range of styles and methodologies in the assessment process. Candidates today need to be prepared for a variety of interview scenarios. We asked HR professionals and hiring managers to rate the effectiveness of each of the following practices for assessing candidates:
| | |
| --- | --- |
| Interviewing Style | Effectiveness |
| Behavioral interview style | 8.7 |
| One-to-one interview style | 8.5 |
| Situational interview style | 8.4 |
| Multiple interviewers | 8.3 |
| Background checks | 8.0 |
| Case interview style | 7.9 |
| Reference checks | 7.8 |
| Presentation interview style | 7.4 |
| Panel interview style | 7.4 |
| Leadership style/type surveys | 7.3 |
| Simulation-based assessments (role play, in-baskets) | 7.2 |
| Video/virtual interview style | 7.2 |
| Personality assessment | 7.1 |
| Phone interview | 6.9 |
| Cognitive tests | 6.7 |
| Online screening survey | 6.3 |
Ratings based on a 0-10 scale, where 0 represents "Not at all effective" and 10 represents "Very Effective."
Remember that even if you landed an interview through an online connection, you still need to prepare for a face-to-face interview. To that end, set yourself up for success by engaging in some traditional role-playing and practice answering interview questions.
Use video so you can evaluate your responses and body language. Record yourself answering possible interview questions, or partner up with a friend or coach to hone your interviewing tone and presence.
Above all, be prepared. Expect that hiring managers will use a variety of interviewing techniques and assessment tools. Don't get caught by surprise when you find out that your interview is more than a casual chat with more than one person.
More so than ever before, the fully prepared candidate will be the one that nails a job interview. Conversely, a lack of preparation will almost certain spell doom.
Learn more and download our report here.