Recruitment Solutions
Sourcing, assessing, and hiring diverse, full-time, and temporary talent to transform your organization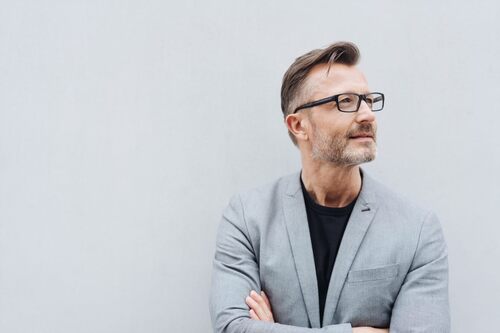 The best organizations start with exceptional, diverse talent—sharp minds that understand their culture and values, and have the skills and growth potential to evolve with whatever is next. In short, we help you make the best decisions for your workforce today and in the future.
With decades of experience, LHH recruitment consultants are experts in our fields. We help you align with the experts you need to thrive in yours. Many of us have worked in the positions we now place. We take the time to learn what makes your organization unique, analyze your challenges and find the highly skilled, pre-qualified specialty talent you need.
Whether you need accounting and finance, human resources, IT or engineering talent to guide your company for years to come, our recruitment consultants partner with you to ensure the success of your current projects and future-proof your workforce.
Our recruitment solutions include the following:
Executive Search

Permanent Placement

Temporary Placement

Consulting

Assessment
At LHH, we specialize in connecting elite executive talent with top companies in a wide range of industries across all C-level roles.
We take a creative and collaborative approach to source the most qualified and best aligned candidates for your organization. We appreciate that executive positions are not just business critical, they will shape your organization.
Our Executive Search service has been born of longstanding partnerships with clients and sustained relationships with senior candidates. As you have grown, so have we. Our Executive Search consultants in Luxembourg are specialists in financial services and commerce & industry with a sincere appreciation for the challenges and ambitions in their disciplines.
Clients rely on LHH's qualified talent pool and market expertise in permanent placement so they can instead stay focused on core business activities. Through our innovative recruiting strategies and comprehensive screening methods, LHH provides carefully selected professionals from our network of outstanding candidates, across many industries and functions.
LHH's proven Executive Search methodology and proprietary approach to assessing leaders uncovers top candidates who possess transformational leadership capabilities. Our ability to successfully attract in-demand candidates comes from being both industry experts and committed to understanding your organization's special circumstances. We draw on this background to offer compelling reasons for candidates to bring their unique qualifications to your leadership opportunity and make a difference in your organization.
The concept of temporary work is ideal for individuals who are looking for flexibility and diversity.
With LHH, you get the job that's right for you, a team that works for you and the connections to open doors for you. You can tell companies how great you are. But it helps to have someone else vouch for you. We'll tell our clients why you're a great fit for them.
LHH has:
associates recruited since 2020
current partners
100+ current associates working with us
The relationship with your recruiter is not a one-time collaboration, whether you're looking for full-time, contract, or temporary work. LHH is your partner for your career.
Our consulting staffing services provide highly qualified professionals to fill in for special projects, peak times and other situations. When it's crucial to balance your workload with your workforce, LHH can provide the talent you need when you need it.
LHH provides project work/peak planning support. We analyze our clients' long-term seasonal and business cycles to find the most cost-effective combination of direct hire and contingent workers. LHH staffing services increase productivity and convert fixed costs to controllable, variable costs.
Contract-to-hire services are available for employers looking for flexibility and speed to hire. You can dial up and down without committing to a hire, in response to market needs and demands as they happen. By choosing contract-to-hire, you can make more informed decisions during your hiring process, and you may find some amazing employees in the process.