Talent Solutions Built for the Evolving World of Work
In today's rapidly shifting landscape, success depends on having the right talent with the right skills at the right time. We empower you to navigate constant change with comprehensive solutions built to drive results.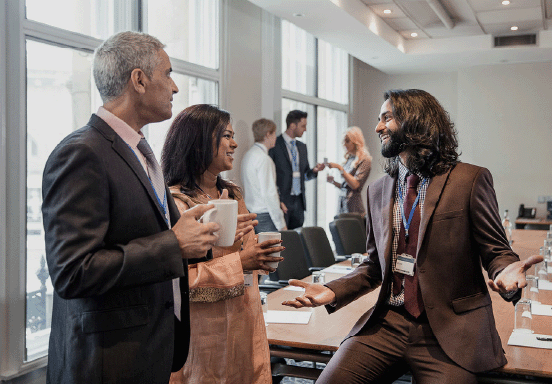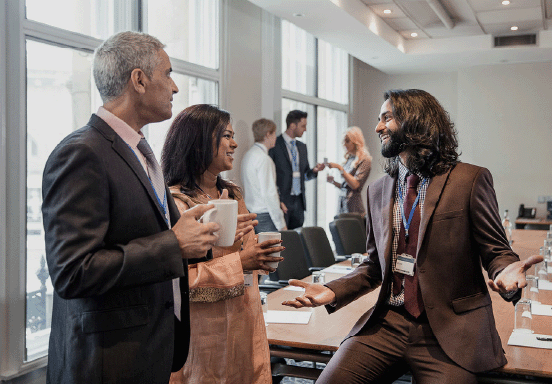 We believe the future works for all organizations, no matter the size
Whether you have 10,000 employees or 100, our experts will work with you to create talent solutions that meet your unique needs.

Navigating today's most critical talent challenges
From skills shortages to remote work and ever-evolving workforce expectations, organizations must navigate significant talent complexities in an increasingly volatile global landscape.

Maximize the entire talent lifecycle
Exceptional employees make for exceptional organizations. By optimizing talent acquisition, development, retention and succession, you empower your workforce to reach their full potential.

Navigate global challenges with confidence
The world of work is constantly evolving, and all organizations, both big and small, need to be able to adapt. Proactive talent strategies help organizations embrace a world of constant change.

Foster a culture that fuels success
Nurturing a culture of motivation, accountability, and continuous improvement demands unwavering commitment, yet it unlocks the pathway to sustainable growth.
Your partner in talent and workforce transformation
With a personalized, empathetic approach and proven track record, we are here for you to achieve your career and business goals.

Recruitment Solutions
Finding the right talent with the right skills is critical. With specialized consultants across the globe covering every professional industry, we can help you deliver the talent your organization needs.

Outplacement
When layoffs are unavoidable, offering comprehensive outplacement support to affected employees can go a long way in protecting your organization from the negative impacts of change.

Career Mobility & Development
Employees are looking for career growth now more than ever - don't let them look elsewhere to find it. Our Career Mobility Solutions help you to increase retention while unlocking the critical skills your organization needs to succeed.

Leadership Development
Today, the success of leadership hinges on their ability to adapt. Effective leadership development is achieved by providing leaders with the skills they need to embrace new competencies and behaviors like greater empathy and EQ, resilience, agility, and virtual leadership.
Transformative impact the world over
See what our clients have to say about how we have helped them transform their organizations and achieve lasting impact.
I have worked with LHH for many years with multiple employers. You have been invaluable and a great service partner in assisting me with all of my staffing needs. Not only are my needs fulfilled, even last minute, I am given a candidate with the exact skill set requested in order to complete job duties successfully. It is refreshing to work with a representative that can anticipate how to serve me and my department without extensive back-and-forth conversation.

Business Leader
US-based telecommunications company
LHH has a fantastic reputation inside BAE Systems for proving high quality support for our employees and a reputation for excellent customer service and affordability to the business. It therefore became a natural decision that we work with LHH as a single partner company to provide both Outplacement and Redeployment support. Successful redeployment makes transformation programs easier to manage. Redeployment avoids redundancy costs and retains employee experience and capability inside the business, why wouldn't you invest in maximizing the probability of its success for our employees?

Paul Schofield,
Head of Employee Relations, BAE Systems
The feedback has been fantastic from everyone involved in the leadership development programs, the stakeholders across the organization have seen a real shift in behaviors of the leaders, the individuals themselves are reporting that they are much more confident and able to deal with the challenges that their day to day role faces, and their people leaders are telling us they are able to give them more accountability, more responsibility and really shift the behavior we want for our 2025 strategy.

Neal Harris,
Global Head of Leadership & Learning Imperial Brands
Latest insights
We empower organizations to continually learn about the talent that fuels them and what's to come.
Driving global impact for you
We are a trusted partner delivering impact through customized solutions for thousands of diverse companies. The results speak for themselves:
500,000+
PEOPLE SUPPORTED
helping professionals across many
disciplines reach their career goals
15,000+
CLIENTS
access to a global network of potential
employers to find the next best job
8,000+
COLLEAGUES AND EXPERTS
well-versed in the nuances of each job
market and ready to serve
250,000+
SUCCESS STORIES
helping people transition to new jobs
and improve their professional lives
66
COUNTRIES WORLDWIDE
global and local reach, and market
insights for companies of all sizes
50+
YEARS OF EXPERIENCE
making LHH the ideal choice to help
meet your career and business goals
Are you Ready for Next?
LHH helps individuals, teams, and organizations find and prepare for what's next in the world of work. We support clients needs throughout the talent journey, from recruitment to career transitions and leadership development. We empower organizations to expand their capabilities and workers to build brighter futures.
Find a job
We can help you find your next career opportunity, browse thousands of jobs.
FIND A JOB
Request information
Let us know how we can help and we'll get back to you as soon as possible.
CONTACT US
Our locations
With locations around the world we're perfectly positioned to help you.
FIND A LOCATION