How to Find a Safe Port in the Turnover Tsunami: Spotlight on Career Development
The Adecco Group "Resetting Normal" survey results show very clearly that while the turnover tsunami has not quite manifested, many working people are actively reassessing their current jobs and – in some cases – seriously considering changes to position themselves for future career satisfaction.
Think about talent in a whole new way.
Turn your workforce into a true force.
Let's talk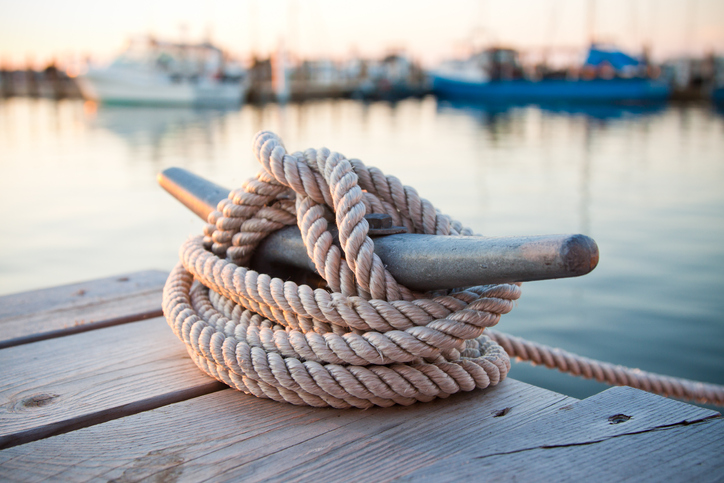 It's not a turnover tsunami. Not yet.

All over the world, economists are sounding the alarm about a tidal wave of voluntary separations involving workers looking for jobs that offer new challenges, more flexibility or more overall satisfaction. The data behind these claims helped fuel the creation of the term "turnover tsunami" and "the great resignation."

Some of the most compelling data came from the U.S. Bureau of Labor Statistics, which reported that it had recorded 4.4 million "quits" in September 2021, the highest monthly tally of voluntary separations since the bureau first established that metric in 2000. Another 1.4 million Americans left work because of layoffs, discharges, death and disabilities.
In Australia, figures from professional networking site LinkedIn indicate a 26 percent jump in Australian workers moving from one company to another in October 2021, compared with the same time in 2019, before the pandemic. While according to the Australian Bureau of Statistics (ABS) figures unemployed workers still outnumber jobs, employees with in-demand skills have more bargaining power than they have had in decades. Job vacancies peaked at 369,900 in May before the Sydney and Melbourne lockdowns, a record since the ABS started collecting the figures in 1979. The previous record before the lockdown was 232,600 in February 2019.
At the same time, only 34 percent of non-managers are satisfied with their career prospects. And almost half – 41 percent – are contemplating finding jobs with more flexible options.
However, is this proof that a storm of resignations has hit every company and every sector of the economy?

In Resetting Normal: Defining a New Era of Work, The Adecco Group (TAG) has attempted to drill down much deeper into the voluntary separation phenomenon to find out whether it has arrived, or whether it is building like dark storm clouds on the workforce management horizon.

The survey, conducted in early 2021, probed 14,800 white collar workers between the ages of 18 and 60, spread across 25 countries. The respondents all had desk-based jobs, worked at least 20 hours a week and were required to work remotely during the pandemic.

The TAG survey results show very clearly that while the turnover tsunami has not quite manifested, many working people are actively reassessing their current jobs and – in some cases – seriously considering changes to position themselves for future career satisfaction.

The pent-up demand for something different and better
Through the first year of the pandemic, it was a lot more difficult to consider changing jobs or careers. However, in the later stages of the pandemic, it seems that we are either launching ourselves into change or preparing ourselves for a change in the very near future.
The survey found that 20 percent of all respondents had engaged in learning or professional development, and another 42 percent were strongly considering activities designed to broaden their knowledge or qualifications.
Although learning in and of itself is not a precursor to a possible job move, there is a parallel and growing appetite to change jobs and careers that underlies the survey results.

For example, only 10 percent of respondents or less said they had moved jobs to get a more flexible working situation, changed careers, or reduced the number of days they work each week. Only six percent of respondents said they had left the workforce altogether.

However, roughly three in 10 respondents said they were planning to change jobs to gain more flexibility, change careers altogether or find opportunities to reduce their work week. Results like these should serve as a wake-up call for business leaders: the turnover tsunami has not hit most companies yet; but it's coming.

Very rarely do employers get a chance to see a problem coming and do something about it before it arrives. Far too often, we're reacting to talent trends after they start to impact our ability to recruit and retain top talent. The survey shows that many working people are looking for better conditions at their current jobs and if they don't get it, they will go somewhere else.

The younger the worker, the bigger the appetite for learning and career mobility
The appetite for career development, or a possible change in job or career, was most pronounced among Gen Z respondents (74 percent have or considered learning) and Millennials (68 percent), less so among Gen X (54 percent). Only slightly more than one-third of Boomer respondents were considering a learning opportunity. The same trend held in the category of moving jobs or changing careers. Gen Z (51 percent are moving and planning a move) were the most mobile, followed by Millennials (47 percent), Gen X (35 percent) and Boomers (24 percent).
In Australia trends were similar, with the exception of the Millennials (83 percent have or considered learning) who showed most willing in comparison to 74 percent of Gen Z respondents, Gen X were close behind (73 percent) with only 30 percent Boomer respondents expressing an interest. When it came to moving jobs or changing careers 39 percent of respondents in Australia are considering making a move while 19 percent have already seized the opportunity with Gen Z (74 percent) the most keen, followed by Millennials (58 percent), Gen X (52 percent) and then Boomers (30 percent).

Why are so many people thinking about making a change?

What exactly is behind all this pent-up appetite for change? The pandemic, and the changes it forced on our working lives, has definitely piqued our interest in new jobs and careers.

Being forced to work from home, away from the direct supervision of managers, and worry about job security seem to have combined to reboot career priorities. For example, eight in 10 survey respondents ranked maintaining a good work-life balance, salary and "feeling trusted to get the job done" as their top career priorities going forward.


These were closely followed by job security (77 percent), flexible working arrangements (76 percent), having a job with a clear sense of purpose (75 percent), maintaining a good relationship with my manager (74 percent), physical health and fitness (73 percent), praise and recognition (72 percent) and career development opportunities (71 percent).

Taken together, the underlying reasons why people are interested in changing jobs or careers is closely tied to the pandemic working experience. So many of us were sent home to work, had to balance work and family in the home office. It affected our mental and physical health, and now we're hungry to find new career opportunities that give us the flexibility and support for a happier and healthier working life.

Conclusion

The writing is clearly on the wall. Your best people have been through a very tough time and they are starting to reprioritise their career goals and values. Employers that acknowledge this trend and take steps to engage with employees on career and skill development, may find that they occupy a safe port when the turnover tsunami hits.
Download our report and learn three best practices that will address the disconnect and engage employees in setting career goals.