How to Stop New Hires From 'Ghosting' You in a Pandemic Job Market
New hires not turning up on their first day of work is a common problem for employers. Here are some effective techniques to limit 'ghosting' at your organization.
Think about talent in a whole new way.
Turn your workforce into a true force.
Let's talk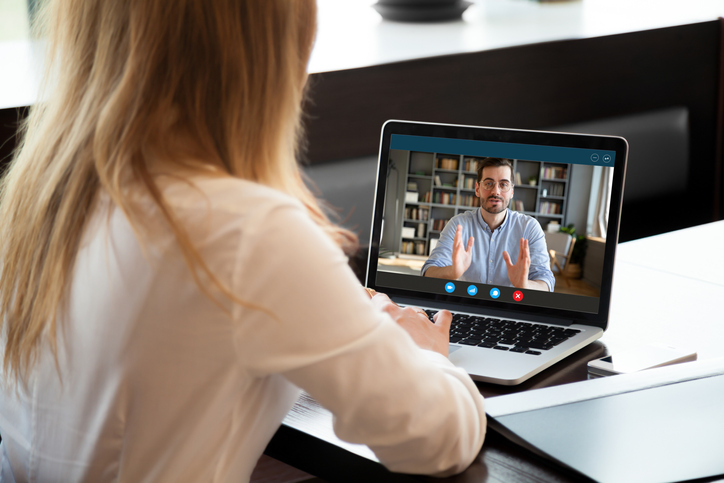 The pandemic has changed a lot in our working lives. But not the inclination of top talent to "ghost" job offers.

"Ghosting" is a term that has been used in HR circles to describe two different phenomena: employers that look like they're ready to hire someone, only to suddenly go dark; and prospective job candidates who don't show up for interviews or who, after actually accepting an offer, don't show up for their first day of work.

Ghosting has always been a thing in the tech world, where competition for skilled workers was so fierce that top talent on the open market was likely to get multiple job offers. A 2019 Indeed survey found that an incredible 83 percent of employers had an applicant disappear from the interview process or fail to show on the first day of work, and 22 percent of job seekers admitted they actually accepted a job offer and then didn't show up for their first day of work.

However, COVID-19 has created a new wrinkle in the ghosting equation: people who want to work, and who then accept a job offer, but realize they have pressing family issues around health or caring for young children that have been complicated by the pandemic.

We've certainly heard from employers that applicants are being stretched very thin when schools or daycares have closed, requiring them to remain at home to serve the dual duties of child-care and home-schooling teacher. Even when the job can be done at home, it seems that some individuals are not confident they will have the time or capacity to actually deliver to an employer.

There may also be concerns around the capacity of companies to safely manage their human capital during the pandemic. Recent surveys have shown an increasing tendency for people to leave their current jobs because they are unhappy with their employer's handling of the pandemic.

In one survey, more than 50 percent of workers said their company should have done more to support them through the pandemic, and two in five office workers plan to resign and look for another job solely because of shortcomings in their employer's handling of the pandemic.

Of course, when skilled workers ghost job offers, or suddenly resign, it could just be payback.

For many years now, employers who were convinced they were in a buyer's market developed unflattering habits when it came to searching for new talent. Prospective hires were contacted and given every reason to believe they were on track for a new job. Then, nothing.

A LinkedIn poll of more than 2,500 respondents showed that an overwhelming 93 percent had been ghosted by a potential employer after a screening call or a final interview, or after they contacted you to promote a job opening. With a track record like that, it may be hard to judge skilled workers harshly when they turn the tables on prospective employers. Again,some of this ghosting can be attributed to the pandemic. Johnny Taylor, president and CEO of the Society for Human Resource Management, suggested recently that applicants who are being ghosted by potential employers are suffering through major disruptions in all HR functions.

Some companies may be having difficulty figuring out remote applicant screening, hiring and onboarding, and thus have become paralyzed when it comes to taking on employees. That has slowed the hiring process significantly, providing inadvertent incentives to applicants to make a quick pivot if, having accepted one job, a better job comes along.
We can't make everything perfect, pandemic or not, but here are some things you can do to prevent candidates from ghosting:
1. Keep the interview process as nimble and efficient as possible. Block time in hiring manager calendars well ahead of time. Ensure that only those people who really need to meet and vet potential hires are in the loop.

2. Be decisive in your decision-making. Either it's a go or a no-go. Don't prolong the screening or interviewing process when it's pretty obvious the fit just is not right. When you see potential, and it's just a matter of finding the right manager, make that happen.

3. Move quickly to onboarding. Once a job offer has been accepted, get the hiring manager to send a welcome note and set up a call to start the onboarding process. Start to include the new hire in group emails (where appropriate) so that they feel part of a team right from the start. You could also send them some swag. It is harder for a candidate to go somewhere else if they are wearing your company hoodie.

Although the ghosting phenomenon can involve a number of complex issues, sometimes it is simply the result of an employer being a bit too pokey in the screening process, too leisurely in making a job offer, and too casual when it comes to onboarding.

If you really like a candidate, move quickly and decisively to let them know they are wanted. Don't give them a chance for their inner ghost to show its face.
Want to learn smart ways to boost your company's performance?