Why Executive Coaching is Key For Your Organization's Success
Executive coaching is fundamental if you want your organization to be successful. Novartis CEO Vas Narasimhan tells us why he's such a big advocate of executive coaching.
Think about talent in a whole new way.
Turn your workforce into a true force.
Let's talk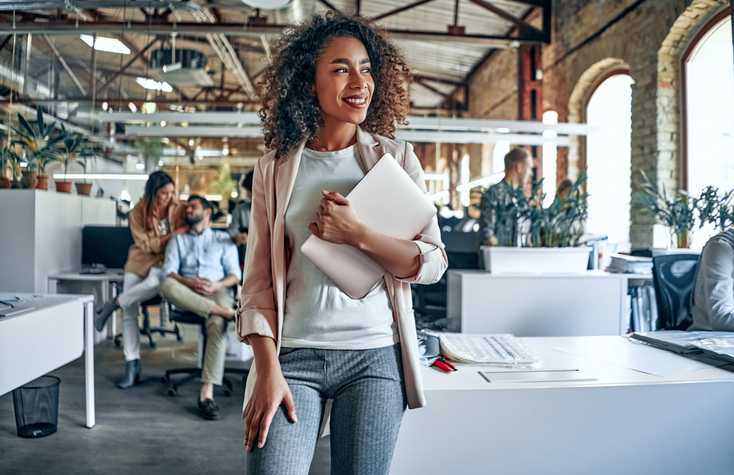 How excited is Novartis CEO Vas Narasimhan about executive coaching? Excited enough that he posted an entire YouTube video on the subject.

Released in late 2019, the video featured Narasimhan in frank conversation with his own executive coach, Jennifer Garvey Berger. They talked about how important it was for senior leaders to continue growing and changing even after reaching the e-level, and how coaching was the key to that growth and change.

Narasimhan revealed that one of the first and most important things he learned while working with Garvey Berger was that leadership was "a lifelong journey" and that like all leaders, "I'm a work in progress."

It's a mindset that Narasimhan said he tries to instill in all Novartis leaders, every day.

"It's like we tell our people, 'if we want to re-imagine medicine, we have to re-imagine Novartis. But if we want to reimagine Novartis, we have to reimagine ourselves, starting with me."

Although not directly mentioned in the interview, Narasimhan's comments acknowledged a worrisome trend that most executive coaching firms know only too well: a reluctance by many senior leaders to even accept an offer of coaching support let alone go and seek it out.

This is a concern shared by other iconic business leaders. In 2013, six years before Narasimhan recorded his video, former Google CEO Eric Schmidt and Microsoft co-founder Bill Gates co-hosted a TED talk on the benefits of executive coaching. "Every famous actor, every famous performer, has somebody who is a coach—somebody who can watch what they're doing and say, 'Is that what you really meant? Did you really do that thing?', and give them perspective," Schmidt said during the TED talk. "The one thing people are never good at is seeing themselves as other people see them. A coach really, really helps."
With evangelists like that, why would any senior leader reject the offering of executive coaching? Opinions vary, but there are a few well-established theories that have been borne out by our experience.

Many senior leaders believe that once they have entered the rarified air of the C-suite, there is nothing left to learn. Or, that having scaled the leadership hierarchy, they have already learned more than most people have forgotten. So, why continue learning?

There is also the fact that senior leaders are almost always sought out as teachers and mentors. As a result, many possess an unshakable belief they must appear invulnerable to the stresses that burden leaders at lower levels of the organization.

Part of this is due, no doubt, to the fact that executive coaching is sometimes employed as a remedial tool provided for struggling leaders.

There are a lot of strong arguments for why executive coaching is a must-have for all senior leaders. But here are three that should make even the most traditional of executives think twice about rejecting an offer of coaching.

Elite-level athletes rely heavily on coaches. To ensure that they are performing at the highest level, all the time, top-level professional and amateur athletes require effective coaching. No team would take the court/rink/field without working intently with coaches on preparation and execution. Some sports have coaches for specific skills like the goalie coach in hockey, and the quarterback coach in football. Even those athletes in individual sports like golf and travel with their coaches wherever they go. It all makes you wonder – if elite athletes cannot live without a coach, how can executive business leaders?

Coaching is the best way for long-time leaders to acquire the soft leadership skills that are so in demand today. Even if you haven't noticed, the definition of "good leadership" has changed quite a bit in recent years. Organizations are looking for leaders that can not only produce results, but also exhibit a full grasp of Emotional Intelligence, and so-called soft skills like vulnerability, self-awareness and empathy. Not all leaders, particularly ones that have been in leadership for a long time, naturally exhibit those skills. Coaching is one of the best ways for experienced leaders to find their "softer" sides.

If you're not working with an executive coach, you can bet the CEO at your competitors are. Even with disruption from the pandemic, a recent study by the International Coaching Federation estimated that the revenue generated by the global coaching industry was $2.9 billion, up 21 percent from a similar study done in 2015. The study also estimated that there are now 71,000 certified coach practitioners operating around the world – an increase of 33 percent since 2015. That is pretty strong proof that coaching has become a leadership solution of choice for growth-minded organizations. So, look around your organization; if your executive leaders aren't working with coaches, they're falling behind.

The reflections of leaders like Narasimhan, Schmidt and Bill Gates are instructive on a number of different levels. Mostly, however, it reminds us that leaders have to change, they have to grow, and that change and growth are easier and faster with a coach. "Becoming a leader is a lifelong journey," Narasimhan wrote in a LinkedIn commentary. "It requires the courage to self-discover – and the courage to change."
Want to learn smart ways to boost your company's performance?