Scaling Up for Re-opening – Acquiring the Skills You Need to Thrive
If your company is scaling up after the pandemic, you need to know what executive recruitment strategy to take. In this post, we explain whether hiring on a full-time or interim basis is best for your goals.
Think about talent in a whole new way.
Turn your workforce into a true force.
Let's talk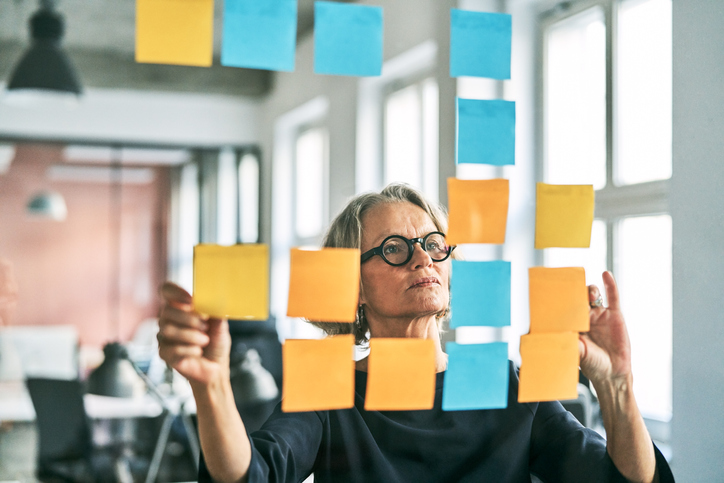 According to PwC's recent CEO Survey, 72% of CEOs are optimistic that global economic growth will improve in the next 12 months. This figure represents a dramatic improvement over 2020 when only 14% of CEOs reported optimism.
While all of this is very positive, Canadian economic activity is still at a level that is 17% below that of January 2020 just before the start of the pandemic. Meanwhile, executive recruiters report a significant increase in hiring activity as many people put their job search on hold during the pandemic. In addition, an acceleration in retirements is helping to fuel some of the executive hiring activity.
We are at a critical crossroads where most organizations are in both a "run" and "build" mode at the same time. Each of these modes requires different skills. In addition, the skills required to perform certain jobs are both growing and changing. These competing conditions provide an opportunity to critically examine the composition of our workforce and how we acquire talent to ensure we have the skills needed for both modes.
In evaluating the needs for each position or project, it is important to ask two questions:
Are the skills for this role relatively stable and necessary to maintaining day-to-day operations and serving clients in the medium to long term ("run" mode)? If this is the case, it makes sense to hire on a full-time basis.

Are the skills for this role needed only in the short term – for a project or a transition ("build" mode)? In this case, it makes more sense to hire on a contract/interim basis.
When embarking on build-oriented projects in the backdrop of uncertainty we will continue to face, it makes sense to have a higher proportion of the team on a contract/interim basis to lessen the risk of having to lay people off later on. Ask yourself "what will this person be doing after the project is completed"? If there isn't a clear answer, they should be a contract/interim hire. In addition, hiring on a contract/interim basis is a good hedge against over-hiring too quickly. After delivering value and proving their competence, many are open to full-time offers, and this can be explored if it makes sense for the business.
This is a conversation that every Executive Leadership Team should be having so that there is a coordinated and carefully crafted strategy in place. In an era of rapid change and increased volatility, we cannot continue to operate on fixed strategies and assumptions.
Kevin Tennant is a Partner in the Interim Management practice of LHH Knightsbridge. Kevin serves the Financial Services sector and can be reached at
Kevin.Tennant@LHHKnightsbridge.com
.
Want to learn smart ways to boost your company's performance?