Our Brands
LHH is part of The Adecco Group - the world's leading talent advisory and solutions company. Our 8,000 colleagues serve 15,000 clients across 66 countries, impacting millions of lives each year through recruitment, outplacement and mobility, and leadership development.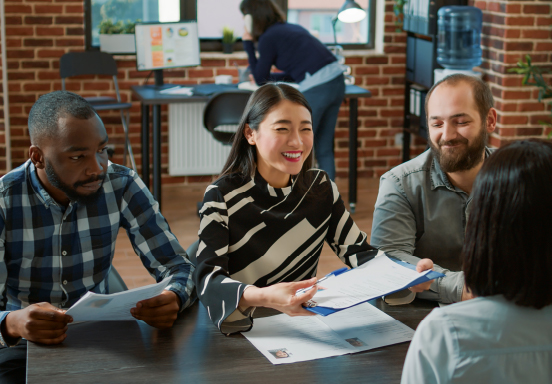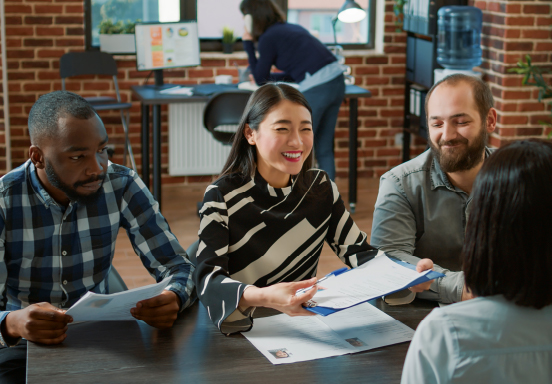 LHH Recruitment Solutions
Recruiting the right talent is vital for filling crucial capability gaps within your organisation. With specialist consultants across every professional industry, our globally collaborative approach delivers the right talent with the right skills needed for now, and next.

The Adecco Group's UK professional recruitment brand Badenoch + Clark merged with LHH in April 2022 to form LHH Recruitment Solutions. Badenoch + Clark was established in 1978 and had a strong foundation within the recruitment industry. The merge was part of a wider initiative to consolidate multiple global recruitment brands under one globally recognised master brand, LHH.
LHH Leadership Development
Reaching potential is the number one priority when it comes to your people. Our human-centered learning approach, enhanced by AI, delivers the content your leaders need to develop, learn and grow to lead your organisation into the future.
LHH Career Transition & Mobility
Refreshing careers and renewing skills are professional obligations as strategies change and technology evolves. We help your people find new opportunities both within and outside your organisation, to help them reinvent themselves for whatever comes next.
Digital solutions
LHH is enhanced by a range of market leading digital solutions that help to find the right talent, build in-demand skills, and coach teams in a measurable, scalable way to drive impact.
General Assembly
Building stronger and more diverse tech talent , helping organisations fill today's tech roles with tomorrow's talent.
EZRA
Innovative and fully integrated technology that can change people's lives, make teams happier, and turn entire companies into more inclusive, more productive places to be.
Are you Ready for Next?
LHH helps individuals, teams, and organisations find and prepare for what's next in the world of work. We support clients needs throughout the talent journey, from recruitment to career transitions and leadership development. We empower organisations to expand their capabilities and workers to build brighter futures.
Find a job
We can help you find your next career opportunity, browse thousands of jobs.
FIND A JOB
Request information
Let us know how we can help and we'll get back to you as soon as possible.
CONTACT US
Our locations
With locations around the world we're perfectly positioned to help you.
FIND A LOCATION