Top Finance & Accounting Certifications that will Impress Employers
In a tight labor market, upskilling your resume with certifications and skillset-enhancing continuing education can not only make you a more attractive candidate to employers; it gives you leverage to negotiate your salary and total compensation. Here are a few certifications to give you a leg up in your next career move.
MAR 29, 2023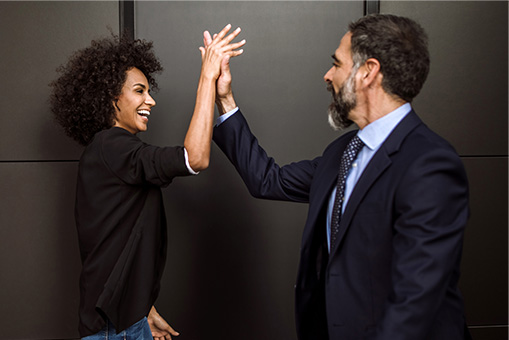 Professional certifications can help you stand out from the competition when seeking a position or looking to grow your reputation, skillset, and career in finance. There are several certification programs, each with a different focus, duration, prerequisites, and cost, but depending on your career goals, the time and financial investment will come with strong returns. Here are the top finance and accounting certifications that will impress employers and boost your success as a candidate.
Certified Public Accountant (CPA)
Awarded by the American Institute of Certified Public Accountants (AICPA), the CPA is the primary certification for roles in accounting and finance in the United States. Although exam requirements vary by state, the CPA on average takes a year to earn, and certifies you as an expert in tax, compliance, risk management, and other areas.
Certified Management Accountant (CMA)
A CMA certification establishes you as a qualified professional in as a financial decision-maker and an expert in critical accounting, financial planning, and analysis. The certification process typically takes between one and two years to complete, although three years is allowed.
Chartered Financial Analyst (CFA)
If you are interested in a career as a portfolio manager or investment analysis, consider earning a CFA certification. The emphasis is ethical and professional standards, economics, financial reporting and analysis, and quantitative methods. The certification requires the completion of three levels and takes up to four years to complete. Among the most sought-after qualifications, the pass rate is below 20 percent.
Financial Modeling and Valuation Analyst (FMVA)
The FMVA is a relatively new certification, but already a popular one. It's also less expensive than some other certifications. The focus is on how to build financial models, business valuation methods, and using Excel for financial analysis, ratios, and company performance, and requires the completion of 24 courses and about 100 hours of video instruction.
Chartered Global Management Accountant (CGMA)
The CGMA financial certification is a globally recognized designation for CPAs in business and government. The completion of this certification recognizes your expertise in strategizing all areas of business and in management accounting. The certification is granted by the Association of International Certified Professional Accountants (AICPA) and the Chartered Institute of Management Accountants (CIMA).
Chartered Alternative Investment Analyst (CAIA)
If your professional interests are in asset management or hedge fund industries, the CAIA certification—one of the most recognized—is worth considering. The exam focuses on ethics, hedge funds, asset allocation, and risk management. It takes approximately 12 to 18 months to complete this certification.
Certified Internal Auditor (CIA)
This internationally recognized designation emphasizes expertise in areas such as IT, risk, and control. Granted by the Institute of Internal Auditors (IIA), the three-level program takes on average 12 to 18 months to complete, although three years are permitted. This is a good option if you are interested in a career as an internal auditors, particularly in management.
Certified Fraud Examiner (CFE)
If a career in anti-fraud initiatives, the CFE will provide you a designation as an expert in areas such as fraud prevention and deterrence, financial transactions and fraud schemes, law, and investigation. The exam consists of four two-hour sections, and you have 60 days to complete all the sections from when you schedule the first.
The decision to invest in your career—both in terms of time and money—is a big one. But earning professional certifications in finance and accounting will impress recruiters and grow your knowledge and expertise. Talk to one of our experienced talent specialists today about upskilling your career, or search for open roles!