Executive Conversations: Alan Gardner's Story
Alan Gardner, Chief People Officer at Frontier Communications, shared his story as part of ICEO's Executive Conversation Series, a speaker series highlighting leaders who have navigated major career pivots.
MAY 16, 2023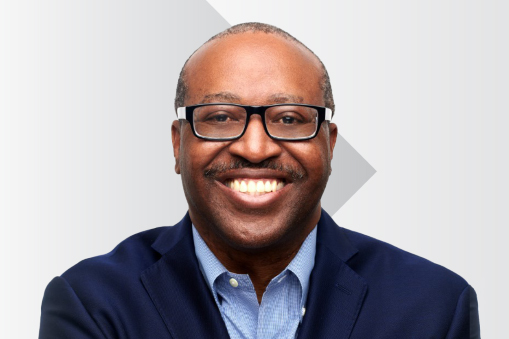 Companies need to be more deliberate about offering career and life planning resources to employees, believes Alan Gardner, Chief People Officer at Frontier Communications. His point of view has been shaped by a unique blend of experiences – initially as a senior leader at Verizon, where he spent most of his career, followed by a planful retirement journey that began as a portfolio career, and then an unexpected return to the corporate sector.
Gardner acknowledges that he was fortunate to have access to career and life planning resources which helped him in his 360-degree move from corporate life and back again. "Many companies offer such services and resources and I would encourage those that don't to think about it," he asserts. "They are extremely valuable and beneficial."
Gardner went through what he describes as a "discovery process" working with an ICEO Advisor. They focused on thinking through his priorities, goals, and what he wanted to do next. "I was thinking about teaching, nonprofits, and coaching, and started taking some classes around sustainability." Additionally, inspired by his Advisor, Gardner went to coaching school and then he himself joined the ICEO team.
"I liked the concept of variety – of having a portfolio career." That's how Gardner's post-Verizon career was shaping up, when he was contacted about the Chief People Officer position at Frontier.
PIVOTS AND PURPOSE
Being planners, Gardner and his wife set the stage for his retirement five years in advance of leaving Verizon, when they decided they wanted to leave New Jersey and return to Dallas, ultimately settling there several years later.
Notwithstanding being a planner, the turnaround from a portfolio career to the C-suite wasn't the first time he made a significant career pivot. He started out in IT after getting his undergraduate degree in computer science before moving into human resources. Though one of his tech colleagues pointed out that if he stayed in HR, he "wouldn't be an IT guy anymore," Gardner remained in HR for the balance of his career at Verizon.
That flexibility and openness around making pivots proved useful as he thought about the opportunity with Frontier.
While Gardner needed to give a lot of thought to returning to a full-time corporate role, he was intrigued by the organization's commitment to building "Gigabit America," its focus on community inclusion, and enabling high-speed internet access for everyone.
Returning to a corporate role was not initially a part of Gardner's plan, but a series of conversations with Frontier CEO Nick Jeffery "helped me understand what Nick was looking to do with the company. As he talked about rebuilding the culture, I saw I would be able to leverage a lot of the experience that I had," says Gardner.
Working at Frontier is a "good blend" of many of the things that Gardner has wanted to do. He cites the book Half Time: Moving From Success to Significance as having a profound impact on him. "Frontier allows me to have both," he says. "I work for a company whose focus and mission is around something important to me and has given me the opportunity to contribute in a corporate role to an organization that has a really meaningful purpose.
FOCUS ON YOUR VALUE
Gardner admits to having had moments of self-doubt as he thought about the Frontier job, largely because of his age. "Frankly, I wasn't the youngest candidate that they probably came into contact with. And so, you start to wonder, 'Am I really going to be a viable candidate?'" He says that Nick made it clear that he was looking to hire the best person for the role. "He thought my experiences and what I brought to the table were exactly what was needed," Gardner says.
While experiencing the kinds of doubts he did is understandable, Gardner urges others not to let doubts get in the way. He advises people to focus on the value that they bring to the organization – their current one or a prospective one. "Recognize that if you spend a number of years in a role or a career, you have knowledge, capabilities, and assets," he says. "Too often, people underestimate the value that they bring with them."
NEVER TOO SOON
Gardner encourages everyone to begin to think about their next transition or career stage, even if it is not imminent, and start planning – what it might look like and how that feels.
"Figure out what you want to do, keep your options open, and recognize it doesn't have to happen overnight," he says. "Engaging in that discovery process gives you more time and flexibility around what you do next – and recognize that the process of discovery means you don't have to leave it to chance."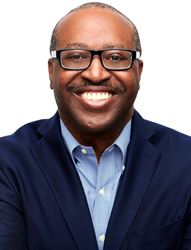 Alan Gardner shared his story as part of ICEO's Executive Conversation Series,a speaker series highlighting leaders who have navigated major career pivots,bringing to life the range of possibilities for executive career journeys.Watch the full conversation here.