How Google Alerts Offer Critical Business Intelligence for Job Search
We share four examples of the valuable information that can be gleaned from Google alerts, and how it can be used to your advantage when conducting a job search.
MAY 23, 2023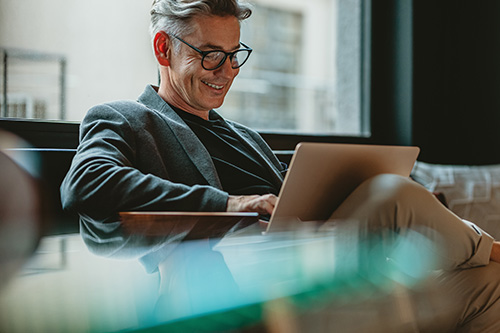 How are you searching for jobs? Regularly checking the websites of a select, reputable, recruiters? Checking hashtags on LinkedIn and Twitter? Cold messaging companies or following them on social media? These are all part of a solid strategy, but there's an element missing that could prove to be a game changer:
Google alerts
.
If you haven't yet set up Google alerts, they are a great way to cut through the chaff and have relevant information delivered straight to your devices. And when it comes to a job search, finding timely, verifiable business intelligence can be the key to finding your new role sooner rather than later.
What are the actual benefits of utilizing Google alerts?
Firstly, if you are in a high-ranking, or particularly public, position then it is an excellent way to monitor and manage your own reputation. Immediately seeing what is being said about you will let you get ahead of the curve. This allows you to mitigate anything that could potentially be damaging. At the same time, you can see the ROI on any publicity and leverage this to your advantage when looking for your next position.
It's fair to say that only a small percentage of job seekers are likely to find benefit in setting up a news alert for themselves. Instead, job seekers should be using Google alerts to follow targeted companies—those organizations for whom they would like to work, or those on their list of dream employers.
Here are four examples of the valuable information that can be gleaned from Google alerts, and how it can be used to your advantage.
1. Better brand knowledge – Do you want to work for this organization? The updates you receive from Google alerts will tell you what's being said about the company. You'll be able to answer questions like, "Where do its priorities lie? Is it leading the field or falling behind?" This extremely useful and actionable information can be taken into consideration before applying.
2. Up-to-date personnel news – Setting up alerts will let you keep up with the latest personnel changes. No matter the level you target to join a company, it is always beneficial to know who holds key positions. These people may suggest to whom you should direct cold or warm inquiries to. Also, depending on if you're already connected, these contacts may identify who you may meet in an interview. What's more, changes in leadership give you conversation points as well as an indication of potential vacancies and specific insight into organizational and departmental direction.
3. Company direction – Understanding the direction that the company is taking within the context of its industry will allow you to learn which skills will be required, both now and in the future. This will enable you to align your skills and experience to the needs of the business or allow you to upskill or reskill in accordance with future company priorities.
4. Relevant, industry specific information – Alerts for the wider industry and competitors can complement those set up for individual businesses. The more you know about what is going on in an industry or function, the more you can strengthen your online presence. Create or share targeted content on platforms like LinkedIn that can put you in a strong position within your network and beyond as someone in the know. This gives you context and arms you with discussion points that allow you to demonstrate your knowledge and suitability for roles.
Given the fact that most job seekers will be targeting multiple organizations, don't worry if this looks like a lot of information to factor into your day. One of the benefits of using alerts is that you can schedule alerts for a time and suits you, whether that's daily, weekly or monthly.
When it comes to landing your next job, industry and organization knowledge is key. With Google alerts, you will always have the very latest information to help you get ahead.