Defense Attorney Job Description
Curious about the salary, education, roles and responsibilities of a Defense Attorney? Looking to write a job description to attract top talent? We've got your answers!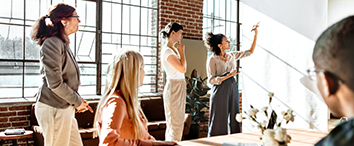 What is a Defense Attorney?
Whether dealing with criminal or civil cases, a Defense Attorney is an advocate for the accused, responsible for protecting their client's interests. When individuals or corporations are brought before a court as the defendant, they are at risk of having a judgment made against them. In both types of cases, it's the job of a Defense Attorney to represent their clients in court. Although a Defense Attorney may represent either criminal or civil defendants, they typically specialize in representing just one type of defendant.
Defense Attorneys develop relationships with clients as they establish legal needs, provide counsel and help them understand their legal options. They also conduct research, prepare legal documents, and perform other duties to ensure that clients receive the best and most cost-effective legal solutions.
Education Requirements
Bachelor's degree
Juris Doctor (JD) from an accredited law school
State bar admission
Defense Attorney Essential Skills
Excellent written and verbal communication skills
Strong research and public speaking skills
Superior decision-making and problem-solving skills
Ability to work autonomously or with a team of attorneys to develop case strategies
Adaptable, with a strong attention to detail
Defense Attorney Roles & Responsibilities
Conduct research and analyze a case to determine a probable outcome while devising an effective strategy to defend your clients in court
Represent clients at arraignments, hearings, and court trials
Interpret laws for clients and help them to understand their legal options
Present evidence to a judge and/or jury should the case go to trial
Develop strategies to resolve cases as favorably and cost-effectively as possible for clients
Develop arguments and represent clients in criminal and civil legal proceedings
Day-to-Day Duties
Aim to resolve cases as quickly and favorably as possible
Prepare and draft legal documents, including legal briefs and appeals
Negotiate plea deals, punishments, and settlements
Undergo ongoing training to stay updated about changes and new developments in the legal field
Stay informed about current legislation, especially concerning legal specialties