Logistics Coordinator Job Description
A logistics coordinator is often responsible for organizing and managing inventory and shipments. Learn more about the role in this detailed guide.
FEB 03, 2022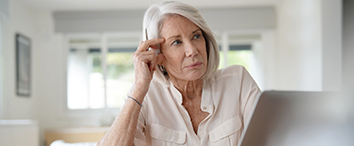 What is a Logistics Coordinator?
A Logistics Coordinator is an essential role that helps a company get their product into the consumers' hands in a timely manner. Their responsibilities include overseeing all aspects of a company's supply chain, from preparation to transportation to delivery. An efficiently run system that maximizes profitability is a key indicator of a successful Logistics Coordinator.
Among the top goals for this role is ensuring that a company's fulfillment operations stay on schedule. Since Logistic Coordinators must ensure operations meet legal and regulatory requirements, they may be monitored by local, state, federal, and international agencies that oversee these operations. Depending on the organization, this role may report to a role as Logistics Supervisor or Chief Supply Chain Officer.
Education Requirements
Associate degree
1-2 years of experience in a logistics support role
Experience using common logistics software, such as RFID (radio-frequency identification)
Logistics Coordinator Essential Skills
Communication skills
Negotiation abilities
Customer service-oriented
Organizational expertise
Problem-solving skills
Logistics Coordinator Roles & Responsibilities
Travel to the company's warehouses and inventory outlets to assess and streamline operations
Analyze and optimize the company's logistics processes
Ensure shipping methods comply with local, state, federal, and international regulations
Manage material acquisition, including raw materials
Day-to-Day Duties
Negotiate with suppliers, retailers, and delivery operators
Regularly communicate with customers to understand their supply needs
Coordinate allocation of product for inventory to keep warehouse capacity at optimal levels
Coordinate shipments for delivery, including managing necessary personnel, to maximize efficiency and profitability
Promptly resolve shipment and inventory issues as they arise
Process freight claims and billing