5 reasons to bring in temp workers – a way through the talent drought
Today's ongoing market uncertainty doesn't help with hiring. It can prompt frozen budgets and make recruitment even more complicated. Your team is under pressure, your hands are tied - and there's no let up on the work that still needs to get done.

Even if you are free to hire, there's lingering talent scarcity to contend with. This is why savvy recruiters are seeking respite by tapping into the temporary staff market.
MAY 11, 2023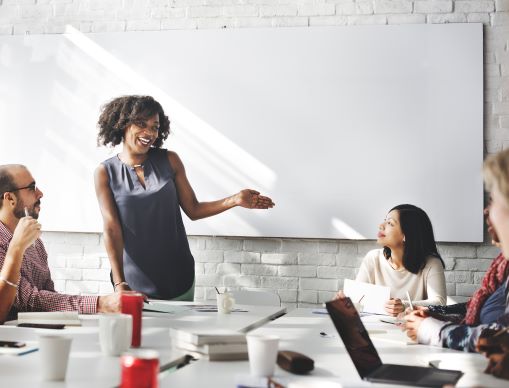 In France it's virtually de rigueur to use temporary staff, with more than 15% of the workforce on temporary contracts. In the UK it's around 6%. The US has seen a steady rise in temping, more than tripling over the past three decades to 0.9%. This percentage may look modest but it accounts for 3.1 million workers. Combined with French and British workers, this adds up to around 9 million in the temping pool.
So what are the benefits of hiring staff temporarily? We can think of many, but here are five good reasons to turn to temps:
1. Immediate help
You need help and you need it now. Recruitment is time-consuming. On average it takes three weeks, but can take much longer, to find the right permanent fit. And then they're likely to have to work a substantial notice period before joining you, which can be at least 2 weeks in the US and up to three months in France.
This won't help if you've abruptly lost key staff members to illness, quiet quitting that became loud, or a sudden urge to explore the Australian outback.
Getting in touch with a reputable temp staff agency may well save you from weeks of stress and loss of productivity. The agency will already have interviewed and vetted candidates and could have a vital stand-in ready at short notice. Furthermore, your teams will thank you for the much-needed support!
2. Better for your budget
Although the hourly rate may be higher, savings on recruitment advertising and many hours spent in interviews with potential candidates can cost thousands of dollars, according to Glassdoor. What's worse is rushing the process and making a bad hire, potentially costing $15,000. Partnering with a talent agency can lift much of the burden from you. There will also be no need to commit to a full package of benefits for a staff member who may be with you for just a few weeks.
3. 'Try before you buy'
In an ideal world, the permanent candidate of your dreams would have stepped in at a moment's notice, seamlessly fitting into the workplace culture, bringing a traybake to say hello.
In the real world, it's your temporary talent that could end up doing just that! You'll have a new team member ready to deploy and get up to speed as quickly as possible. Often, people who work contract jobs come with a wealth of knowledge and hit the ground running while integrating with existing teams. Take care not to treat your temp hire as too temporary: many short-term contracts have blossomed into long-term, permanent careers.
4. Plug in and power up the skills
The world is work is undergoing seismic changes on the skills front. In fact, 70% of workers feel unprepared for the future of work, with green and digital expertise in increasing demand. In the meantime, the market isn't waiting for you to upskill your people, so seeking out a temp who already possesses the required skillset can carry the company while key personnel are trained up.
Many companies have found temp talent a significant boost – temp workers bring expertise at all levels including in executive or high-level consulting positions.
And even if brought in to fill a junior level gap, your short-term hire may surprise you with extra abilities and hidden skills. Nurture, support and value them as you would your permanent staff and it could pay dividends.
5. Fresh eyes
Never underestimate the value of an outside-in perspective. Even if a temp is only with you for two weeks, take the opportunity to canvas their thoughts on how your workplace is doing. An offboarding interview could leave you surprisingly well-informed, but encourage their input from day one - it could energize and galvanize your permanent staff.
Connect with a LHH recruiter today to find your next hire!