How adopting new habits and behaviors over time is key to building effective teams
What are the key components to creating an effective team? Underpinned by recent research, we explore some of the elements which can contribute to a more united, more successful, more agile team.
MAY 16, 2023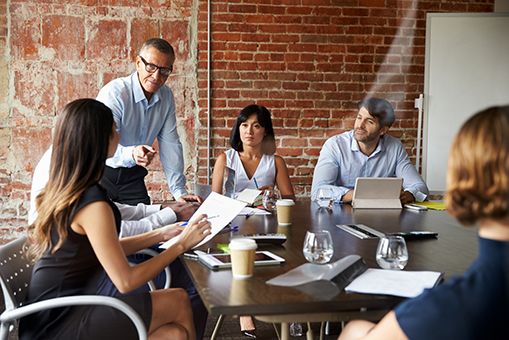 High-performing teams identify the habits and behaviors that let them deliver on their purpose – and then work continuously to adopt and embed them.
A team's contract makes clear the habits and behaviors that are acceptable within the team's framework, and how they enhance performance.
With the contract in place, research shows the importance of allowing time for teams to adopt and embed new habits and behaviors, as doing so creates a sustainable high-performance culture where members are unafraid to fail or learn new habits and behaviors.
Why time is important to adopt and embed new habits and behaviors
A team needs space to focus on the habits and behaviors that will drive performance, and time to adopt them in the day-to-day flow of work. It should be clear why a new habit or behavior is being introduced and what impact it should have on the team's performance. Giving teams time to design new habits and behaviors to achieve their purpose sets the team up to reach and sustain high performance.
We know it takes time for habits to become second nature. Having time to apply, practice and embed a new habit or behavior maximizes the chance it will stick. If every member can apply new habits and behaviors to their work more slowly until they become embedded, this strengthens a team's collective sense of belonging and purpose and supports sustained high performance.
Team coaching can help teams observe, reflect on and modify how they operate through their habits to achieve performance goals.
The value of a safe space in learning and adopting new habits
Teams develop a common language as they collectively adopt the habits and behaviors necessary to navigate processes and achieve shared goals. This improves communication and collaboration. It also creates a climate of safety and makes teams more amenable to learning and adopting further habits, which in turn builds agility – an essential quality in high-performing teams.
In such a climate, failure is more likely viewed as an opportunity to learn and adapt how the team functions and how they perform against their goals. The more agile a team, the easier it will be to adapt and engineer better results in the future.
In a safe space, teams will be more prepared to look back at past success and failure and learn from both. This learning motivates a team to be open to exploring new ways to operate and focus on habits that optimize the team's impact on the organization. This can be especially useful during periods of high workload or when the team is not delivering to the standard expected. The safe space encourages learning and changing ways of working.
High-performing teams are those that empower every team member to feel safe outside their natural comfort zone. And it all starts with team leaders. Does the climate support psychological safety and empower teams? If it does not, leadership assessment and development programs can guide leaders in how to shape a safe space that unlocks team potential and performance.
Team Effectiveness solution
LHH's Team Effectiveness solution is a tailored solution to help employers build more cohesive teams, with employees feeling part of a group and working towards shared goals.
Through a series of individual and group interventions, this program will act on the priorities of the team, creating a framework to adopt new team habits over a period of time, that will enhance their overall performance on their journey to greater team success.