Temporary work: earn more, feel better. Could temporary work be your ticket to fulfillment?
Fitting work around doing the things you love: it may sound like a dream but many temp workers are making it their reality.
MAY 11, 2023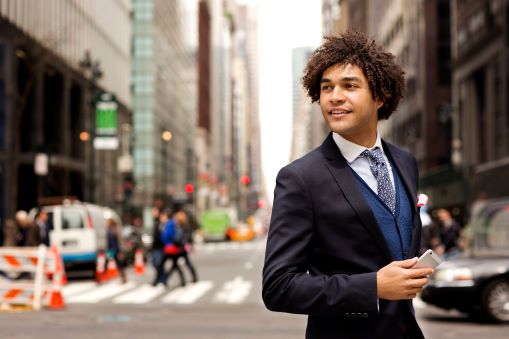 Money: it makes the world go round, right? Not so much anymore.
While salary remains key when we search for a new job, it's no longer the deciding factor in the long term. 35% of workers polled in a recent report by LHH considered a good work-life balance integral to their job satisfaction – 10 percentage points higher than salary. In a similar report by CIPHR, 67% of respondents highlighted work-life balance as a top priority.
If you're after a job where you can put your wellbeing first, look no further. Temporary roles could provide the flexibility to explore the world of work on your own terms. Although an inevitable trade-off is security and benefits like paid sick leave, temps often earn a higher hourly rate than salaried staff in return.
All the while, temporary work can offer spontaneity and balance.
The pandemic helped many of us realize how much we enjoy having more time to ourselves: spending time with our families, making sourdough bread, keeping up with hobbies.
Cue: The Great Resignation. Millions challenged the 'salary-above-all' attitude that had motivated our careers before. Nearly one-third of workers hoped to quit their job in the next year.
Temping gives you the power to choose shorter contracts with hours that suit you. That way, you can balance your job with the things you enjoy. If you need to work mornings whilst training for your black belt in taekwondo or handling school pick-ups, the right temp contract could be out there waiting for you.
Or, if your relaxation is more of the palm trees and piña coladas variety, you can knuckle down for six months at a cutting-edge video game studio before heading off on your next travel adventure.
Maybe you want to protect your mental health.
Many employers are putting better measures in place to protect their staff. But there is still some way to go. 68% of US workers worry about reaching out to their bosses when they're struggling. And more than one in three experienced burnout in the last year, including 45% of managers.
Temp workers can take matters into their own hands. If it's financially feasible, temping gives you the option to take a break between contracts or dip your toes back into the job market after some time off. This empowers you to work within your limits and protect your mental well-being.
There's no one way of being that works for every unique individual. The concept of working 9-5, 365 days a year with a few weeks off, doesn't have to be okay with you just because that's how it has been.
Temp work isn't about taking on less. It's about making space for more.
To learn more about temporary opportunities, connect with a LHH recruiter today!