Top HR Certifications to Level Up your Career
Earning a professional certification is a great way to continue your learning and boost your skills, grow in your career, and stand out from the competition when seeking a new role, either within your current organization or in a new position elsewhere.
APR 13, 2023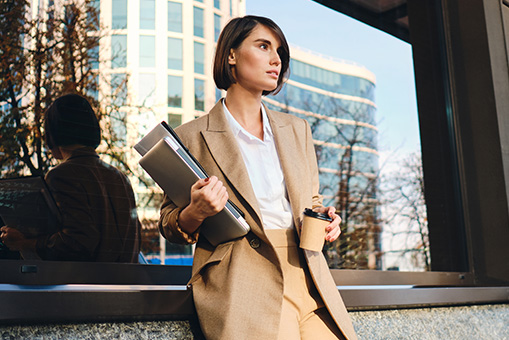 In the vast field of human resources, there are many types of certification programs you can follow to enhance your resume and add value to your team and organization. Here are the top HR certifications that are well worth looking into:
Professional in Human Resources (PHR) Certification
This popular and highly regarded certification is awarded by the Human Resources Certification Institute (HRCI). The coursework and exam focus on operational and technical HR management approaches, and covers HR-related laws and regulations in the U.S. To be eligible, you must have four years' professional experience or, in some cases, less if you hold a bachelor's degree.
Society for Human Resources Management (SHRM)
Designed to help HR professionals increase their individual performance and focuses on increasing productivity and people-management skills. There are two tracks: the SHRM-CP, which is the main certification, and the SHRM-SCP, which is designed for HR professionals who have more experience. It requires 40 to 120 hours of coursework, which can be completed at your own pace, and an exam.
Strategic Human Resources Leadership (SHRL)
Awarded by the Human Capital Institute (HCI), the SHRL emphasizes skills that improve team performance. Topics include analyzing team design, aligning team structure to business strategy, HR mapping rolls, and how to coach and deliver feedback. The course can be completed in a two-day program or through half-day sessions over four weeks, and certification is awarded on the passing of an exam.
Certified Human Resources Professional (CHRP)
This certification, awarded by the Human Resources Professional Association (HRPA), a Canadian organization. The CHRP is recognized in the U.S. and in many other countries, however. The focus is on, among other topics, exit management, compensation and benefits packages, administration, and recruitment and candidate selection. On completion of the course, there is a CHRP Knowledge Exam and a CHRP Employment Law Exam.
Certified Professional in Talent Development (CPTD)
The CPTD is a certification by the Association for Talent Development (ATD). It is a certification for talent development professionals with at least five years' experience, and is relatively broad and comprehensive in its subject matter, covering areas such as performance improvement, talent management, instructional design, and learning impact evaluation.
Human Resources Management Certification (HRM)
Organized by HR University, this certification entails following an online video course in HR management practices such as team management, developing an HR strategy, designing hiring programs, and technical skills that improve your performance in leadership. There are several courses that can be completed at your own pace, each of which focuses on a specific, in-demand skill for HR professionals.
HR Analytics Certification
The HR Analytics Certification is designed and awarded by Cornell University. The coursework covers subjects such as increasing morale for individuals and teams, retaining valuable talent, and attracting new talent using data. The course is pricier than other certifications ($3,600 with available payment plans) and is open to all HR professionals.
Investing your time (and money) in a certification program comes with high returns. Upskilling and showcasing your knowledge and expertise through earning a professional certification will help you stand out to recruiters and hiring managers and keep you on a career trajectory that is challenging, lucrative, and engaging. Talk to one of our experienced talent specialists today about upskilling your career, or search for open roles!