Leading Transformation: An Interview with Alan Mulally
A lot of people talk about transformation, but few understand what it looks like and what it takes to be successful more than Alan Mulally, former CEO at Boeing and Ford Motor Company.
Think about talent in a whole new way
Turn your workforce into a true force
Let's talk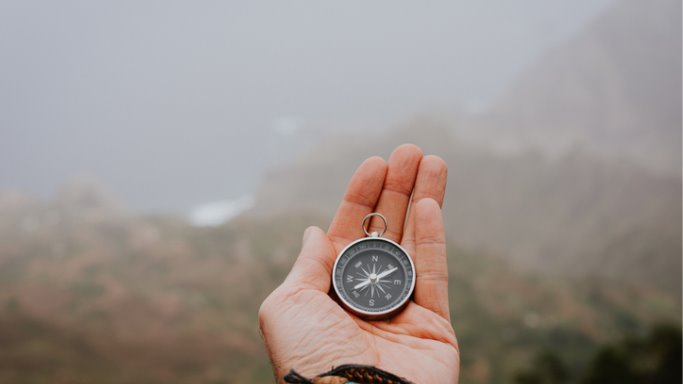 To be successful at transformation, you need a great business leader. A leader like Alan Mulally.

A former CEO at Boeing and the Ford Motor Company, Mulally has succeeded everywhere he has worked. In 2014, Fortune Magazine ranked him number three on their list of the year's greatest leaders. From 2010 to 2014, Barron's included him in their list of the world's best CEOs.

Nearly 10 years after first crossing paths with Mulally, I reconnected with him recently at the Art of Leadership (AOL) conference in Toronto where I had a chance to interview him following his keynote address.

While working for LHH in Detroit, I met with Alan a few times during the economic crisis and turmoil in the automotive industry in the late 2000s. It was there that I saw firsthand the impact a great leader can have in a time of great uncertainty.

Years later, his message hasn't changed very much: keep it simple, be authentic, stick fiercely to your beliefs and employ zero tolerance in the face of dissent.

"If you're going to build a world-class performing organization," Mulally said at the Art of Leadership conference, "you have to be what you really believe."

Mulally's beliefs and leadership style were forged over years of careful guidance by his family as he grew up in Lawrence, Kansas, particularly his mother who exposed him to a nearly endless stream of philosophical life lessons that he still draws upon today. Those lessons taught him the importance of lifelong improvement, collaboration and respect for others.

His mother's guidance also drove him to explore his entrepreneurial side early in life. Alan delivered newspapers door-to-door, started a lawn mowing business and worked at the local grocery store. "I figured out that…if I focused on the customer and exceeded their expectations, they'd go berserk. They'd give me tips. It all fit together. I was serving, I was adding value and people really appreciated it."

Those core values, combined with his keen intellect, helped Mulally guide Ford and Boeing through the most turbulent periods in their corporate histories.

Following September 11, orders for airplanes dropped precipitously. Under Alan's leadership, Boeing's balance sheets were back in good shape by 2006. Based largely on that performance, Ford Motor Company Chairman Bill Ford called on him that same year to help him lead the struggling automaker.

I vividly remember when Alan first arrived in Detroit. Ford had lost more than a quarter of its North American market share and was on the verge of reporting a $12.7-billion loss. Everyone from the news media to industry analysts questioned the decision to give an "outsider" the top job at one of Detroit's Big Three.

At the Art of Leadership conference, Alan described his first news conference at the Ford world headquarters in Dearborn, Michigan. A local reporter asked him how he could be successful when he really didn't understand cars. He told the reporter that automobiles are complex with 10,000 individual parts; however, he adroitly noted that airplanes have four million parts, "and it has to stay up in the air." His critics were quieted.

Mulally acted immediately to turn the company around. He sold off Ford's luxury brands, such as Land Rover, Aston Martin, Volvo and Jaguar. He then turned his attention to renegotiating burdensome union contracts to bring labor costs down. But his boldest moves were yet to come.

Facing a cash crunch, Mulally borrowed more than $23 billion to restructure the company and get it back on a growth track. Many considered his strategy risky, but when capital markets dried up two years later following the global mortgage crisis, his decision seemed prescient and saved Ford from having to seek a government bailout.

Internally, Mulally faced huge challenges trying to break down Ford's renowned silo mentality. To remedy this situation, he implemented the "One Ford" plan. A key part of the plan was his mandatory Business Plan Reviews (BPRs).

Every Thursday morning, leaders met for two hours to openly review key metrics. The executives were encouraged to work closely together to drive innovation, speak truth and find solutions. Mulally's One Ford plan and the BPRs are now credited with helping the company find its way forward.

Not surprisingly, Mulally's vision was challenged by some of the longer-serving executives on his leadership team. His solution was to implement twice-yearly performance reviews that measured both technical performance and "working together" skills.

Mulally said when he took over at Ford, he found a culture that tolerated bad behavior as long as the technical skills were strong. Once he was in charge, Mulally made it clear that was no longer going to be acceptable.

"I said, 'we have two performance periods and if they don't make progress … then they're making the decision to leave.' And you'd be surprised at how quickly people … move into the light. The ones that don't [make progress], you still love 'em, but they're still making the decision to move on."

During my time in Detroit with LHH, I sat on a board that was chaired by Bill Ford. At one of our meetings, he famously said he believed it was important to "always put people before profitability." I asked Alan about reconciling this statement in the face of ubiquitous corporate downsizings. His answer was frank: PGA, which translates into Profitable Growth for All.

Certainly, more companies need to consider PGA as they move forward. Today, the average tenure of a company on the S&P 500 is 33 years. This number will drop to 12 years in less than a decade. Sustained PGA is clearly critical to corporate performance over the long term.

Given his history of success, it's not surprising that Alan's is one of the first names to surface whenever a company gets into trouble. He was recently touted as a possible savior for Tesla, the luxury electric car maker that was plunged into uncertainty because of the erratic behavior of its founder and CEO, Elon Musk. Mulally quickly dispelled the rumor, choosing instead to continue his work as a travelling emissary for accountable leadership.

Mulally's message was clear to the audience attending the AOL conference, just as it had been to me years earlier when we first met.

"People want meaning. They want to be associated with a compelling vision. They want to be associated with something that is really important … it's incumbent on us to provide that opportunity."
Want to learn smart ways to boost your company's performance?