Transformation Insights
Our latest edition of Transformation Insights features future-focused perspectives and insights for fearless business leaders as they navigate today's changing world of work.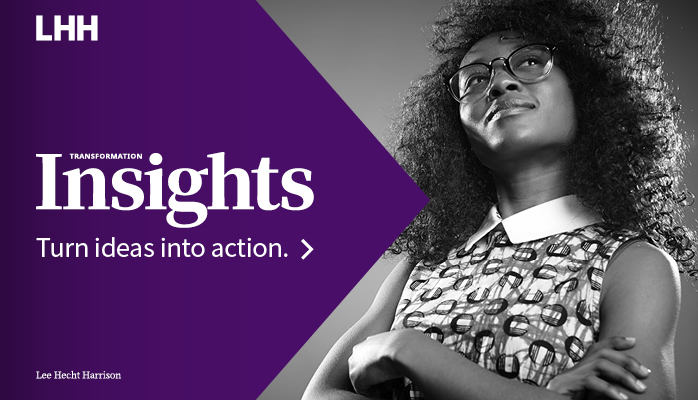 In this issue Reuben Cohen interviews Lee Godown, Vice President of Global Markets, Policy, for General Motor, to capture his life-changing experience creating his portfolio career and how LHH ICEO helped make it a reality. Greg Simpson shares a 4-step checklist that can help decision-makers select the outplacement firm that is best suited for the particular needs of mid-market companies. Greg also addresses why organizations need to provide comprehensive outplacement specifically tailored to hourly and non-exempt employees workers who are at the greatest risk of displacement and least likely to get support. Murielle Antille talks about why we need to pay more attention to the role human capital and skills play in delivering a sustainable change, offering two clear strategies that can help us bring environmental and workforce goals into alignment. Ranjit de Sousa talks about the future of the office and why the three Cs – Culture, Collaboration and Communication – will be the key elements leaders need to consider when deciding what that future looks like. And more!.
Want to learn smart ways to boost your company's performance?