Why HR and PR Go Hand-in-Hand
Public relations tends to have a reputation for schmoozing journalists and going for expensive dinners. But it can be a key piece of your recruitment toolbox.

Here's how HR should leverage PR to help attract the right talent.

02/11/2023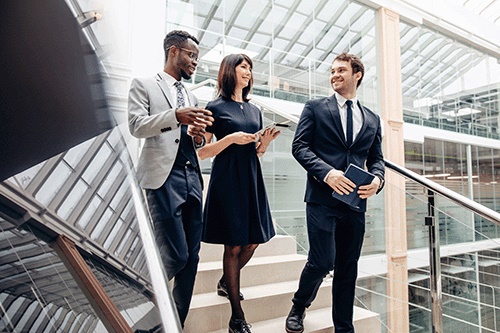 Imagine you're looking online for a new bag. You look up 'sturdy affordable luggage' and a few companies come up. You grab those names and throw them into social media before you decide – after all, it's a big purchase.
In the end, it's a recent press release from one company about its latest sustainability efforts that wins you over. A well-written piece of content put out by their public relations (PR) team.
Nearly 70% of shoppers read between 1 and 6 reviews before making a purchase. Candidates take these steps for potential employers, too.
When prospective companies research your company, what will they find?
Use your comms team
HR involves a great deal of communication with external stakeholders. Who better to ask about communication than the people specifically hired to share the companies' messages with the world?
There are three types of messaging that subtly speak to HR goals:
Show, don't tell - You may say you're a forward-thinking company. But announcements, presence at events, product launches and other company milestones are proof points that prospective employees should be able to easily find. Be your own champion.
Great minds think alike - By weaving the story of your progress and values into communications, prospective employees can get a sense for whether or not there is a culture fit.
Don't be a stranger - Anticipating candidate questions shows a willingness to be forthcoming and transparent, internally and externally. To attract the cream of the crop you want to ensure you're providing information they want, where they'll find it. A quote about work life balance in a press release or an interview with the CEO about his humble beginnings could win candidates over.
How HR can plug into the PR matrix
Before approaching your communication specialists, have a clear idea of the goals you want to achieve. If you aren't sure about what communications can help with, outline the wider HR goals. Identify individuals in the company that candidates would be eager to hear from and share these names with your PR teams. A quote in a press release from an admired CTO may be the push a candidate needs to apply.
After establishing and sharing your goals, regular communication between HR and PR is key. Stay abreast of upcoming campaigns and announcements, and discuss how the HR goals tie in.
So how can a press release or a blog post support your HR initiatives?
Announcements: Imagine your company raises an impressive $12 million in a Series A funding round. It marks an important step in hiring, scaling up your platforms, and expanding your product line - exactly the kind of thing employees want to hear. Brag.
Launches: You've got a new offering that requires a whole new team of people to contribute to, or a report with firsthand industry insights. Both show that there is room for contribution and learning. Demonstrate the opportunities for give and take.
Events: Whether you're holding an event, attending an event or you've got a booth, make it known. On the day this will come down to networking, but by communicating your presence to potential candidates you're increasing the likelihood of them being there and instigating that in-person connection.
Communication resources is knowledge gold
The great thing about your communications team is that they know your audience. They will have fleshed out 'buyer personas' and know how to reach them in the right places. To support your overall HR objectives, use this team as a source of knowledge.
Hit the target. Whether you're hiring a software developer or a marketer, different groups of people may engage more on particular platforms. If your communications team has done very targeted campaigns, they'll be able to put vacancies in the right places.
How is the company being publicly perceived? Before you put out a call for a new manager, find out how the reputation of your company might impact the way you structure a job posting, or the benefits or responsibilities you highlight.
If your HR efforts need a boost, reaching out to your PR team could be the boost your company's profile and showcase why you are the company to join.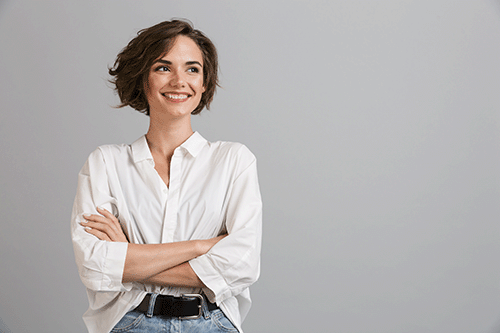 5 Tips for Fishing the Passive Talent Pool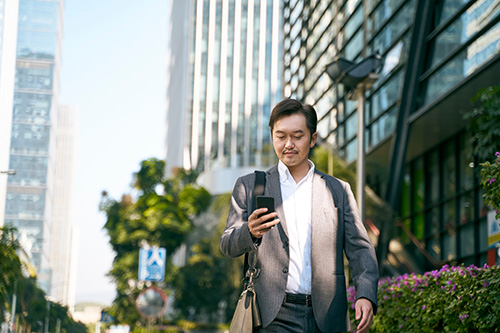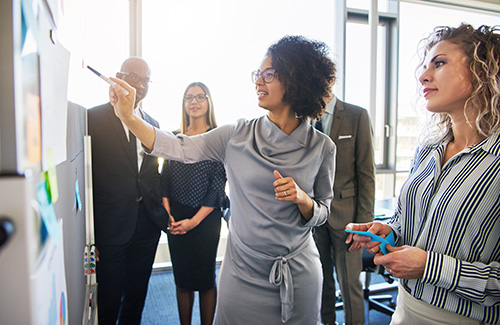 Hiring Hurdles and How to Overcome Them