How to Emphasise Soft Skills in Your Personal Branding
Those who have strong soft skills are usually great listeners, persuaders, and collaborators. They make the workplace easier for others.
DEC 07, 2023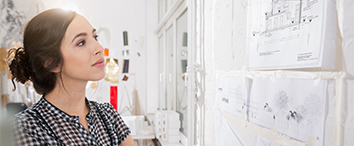 For decades, there's been a strong emphasis on technical or hard skills in the workplace. Hiring managers picked people based predominantly on their work experience or training.
However, in a hybrid and remote working environment, employers have realised that work experience alone isn't enough to create a productive and engaging workplace.
Hiring practices are traditionally based on hard skills experience with softer skills taking less of an important role in the recruitment process. This is now changing with many employers reconsidering what they look for when hiring with a person's softer skills having more importance.
The Rising Demand for Soft Skills
Soft skills are interpersonal or people skills. Those who have it are usually great listeners, persuaders, and collaborators. They make the workplace easier for others.
Employers are searching everywhere to hire these people, but they're not having a lot of success.
In 2015, The Wall Street Journal surveyed 900 executives and discovered that 92% of them thought soft skills were just as or more important than hard skills. However, 89% of them had trouble hiring people who had these skills.
The next year, LinkedIn surveyed 281 hiring managers. About
58%
of the managers said that the lack of soft skills in job candidates had limited their company's productivity.
LinkedIn discovered that these were the skills managers were looking for:
- The ability to communicate
- Organisation
- Capacity for teamwork
- Punctuality
- Critical thinking
- Social savvy
- Creativity
- Adaptability
If you excel at any of the skills listed above, pat yourself on the back because you're a unicorn. Not only are you great at completing tasks, you know how to be a team player.
Someone like you is in high-demand. You should take advantage of your scarcity by emphasising it in your personal branding.
When you're known for your soft skills, you have to worry less about chasing after employers because they'll start coming to you.
How to Show Off Your Soft Skills in Your Personal Branding
Use your CV, cover letter, and LinkedIn profile to show that you have great soft skills. Write compelling examples of behaviours and results that quantify your intangible skills.
Too often, soft skills are awkwardly woven into a job seeker's summary ("Multi-tasking team player who consistently demonstrates adaptability, leadership, open-mindedness, and positivity") and then it's left for the reader to determine the validity of the claims.
Beneath each job listing, include bullets that illustrate your accomplishments (three to six bullets for your most recent job; one to three for older positions).
Use the SOAR model (situation, obstacle, action, and results) to tell the story concisely and completely. For example, if you've said you're "adaptable," include an event where you spearheaded change or successfully adapted to a new process or format.
Instead of merely saying you're a "team player," include an example of a time when you relied on your interpersonal and communication skills to gain consensus.
Overused, worn-out words tend to become meaningless, leaving you undifferentiated from everyone else vying for a position. Soft skills can give you a competitive advantage, but it's up to you to make the intangible tangible.
Conclusion
The demand for soft skills is high but the supply is low. If you're great at working with others and making them feel at ease, you should express this to potential employers.
You can do this by crafting your unique knowledge and experience into your personal branding. Highlight in your CV, cover letter, and LinkedIn profile the soft skills you demonstrate effectively and consistently in your role.
However, remember to give qualitative examples. Vague terms will only confuse employers. Use numbers, time, percentages, and detailed examples to show that you can drive results.
Soft skills are your competitive advantage. Be proud of them!